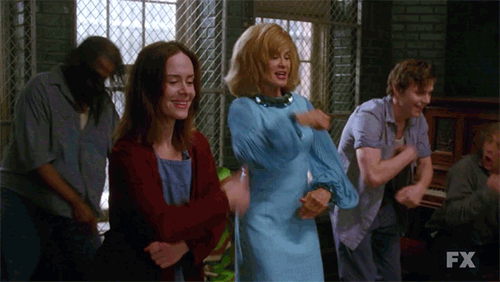 I've been watching American Horror Story lately and I'm hooked. I've decided that based on my recent obsession that this weeks theme is going to be nightmares and general spookiness
Title: Dear Mummy – Horror Runner
Developer: United Apps Limited
Platform: Android
Price: Free
This is plays very much like Temple Run but with a little girl named Salvia running from the awful creatures in her nightmares that have been made real. The game is stunning visually and the story is wonderfully and eerily told. 
The graphics are brilliant in my opinion. I particularly love the colour scheme going throughout and it really emphasises the dark nature of the game. The only thing that I have found is that the controls can be a wee bit laggy but nothing that negates the wonderfully designed game if you are a fan of Tim Burton culture then this would be the game for you.
[easyreview cat1title="The Arcade Verdict" cat1detail="" cat1rating="7 out of 10″]
Title: Nightmare: Malaria
Developer:  Psyop Google Play Developer

Platform: Android and iOS
Price: Free
Nightmare: Malaria is a game that drops you into the bloodstream of a little girl infected with malaria. The Goal is to make it out alive and beat Malaria. The thing that struck me most about this game is, athough never affected personally by malaria, it pulled at the hearstrings and really hit a nerve of how we can help those with malaria. Similar to Dear Mummy: Horror Runner the graphics are beautiful and the music works really well with the story line. The layout of the game encourages you to become more aware of malaria. The company itself  is in a partnership with Against Malaria Foundation. I think this is a great idea and would like to see more of the same in the near future.
 [easyreview cat1title="The Arcade Verdict" cat1detail="" cat1rating="8.5  out of 10″]
Title: The Dark
Developer:  Dumadu Games
Platform: Android and iOS
Price: Free
You are an owl that has to face the challenge that lurks in the dark. A journey amongst deadly alien objects. The first thing I noticed about this game was the music the second you open the app.. chills ! 
The game is very easy to understand but it is quite tricky and frustrating in the best way. Incredibly intriguing and addictive to master. The theme is brilliant but the backgrounds can be repetitive. Its a game that you would keep coming back to in order to best the aliens. 
A stubborn creature like myself has spent many moments at this game and still have not bested it. This is a sign of a good game to me. 
 [easyreview cat1title="The Arcade Verdict" cat1detail="" cat1rating="7  out of 10″]