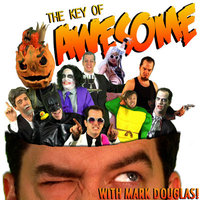 So here is one that I've been following for quite some time that I just can't get enough off. Their parodies are so catchy that I often end up singing their lyrics instead of the lyrics of the actual songs ! 
Barely Political, also known as Key Of Awesome was created in June 2007 by Ben Relles with its debut being a music video called " I Got a Crush on Obama"
With Mark Douglas, Todd Womack, Tom Small, Anastacia Douglas, and Jake Chudnow this channel now has over 1.5 bullion times online. Their main purpose is to create parodies based on pop culture icons and music videos. The second most viewed video in 2010 was their parody Ke$ha Glitter Puke which spawned over 90 million views and some amazing parodies  of parodies.
So why should you watch them? Well firstly they are able to parody pop artists and culture without being unnecessarily derogatory and without using too much filth. Know while I think that sometimes that's a good thing it does promote a certain type of innocent playful banter type of mocking which I believe isn't always seen in these types of videos.
I think that what also makes them appealing is their ability to capture the mannerisms of the characters that they portray so well whether it be by themselves or by special guest actors that they have had in various episodes
To be honest it is a little bit difficult to try and describe what makes this channel my YouTuber of the week so with no further adieu enjoy the Breaking Bad Parody which is a personal favourite of mine.