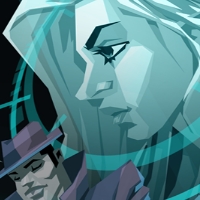 Weekly Recap 18/01/14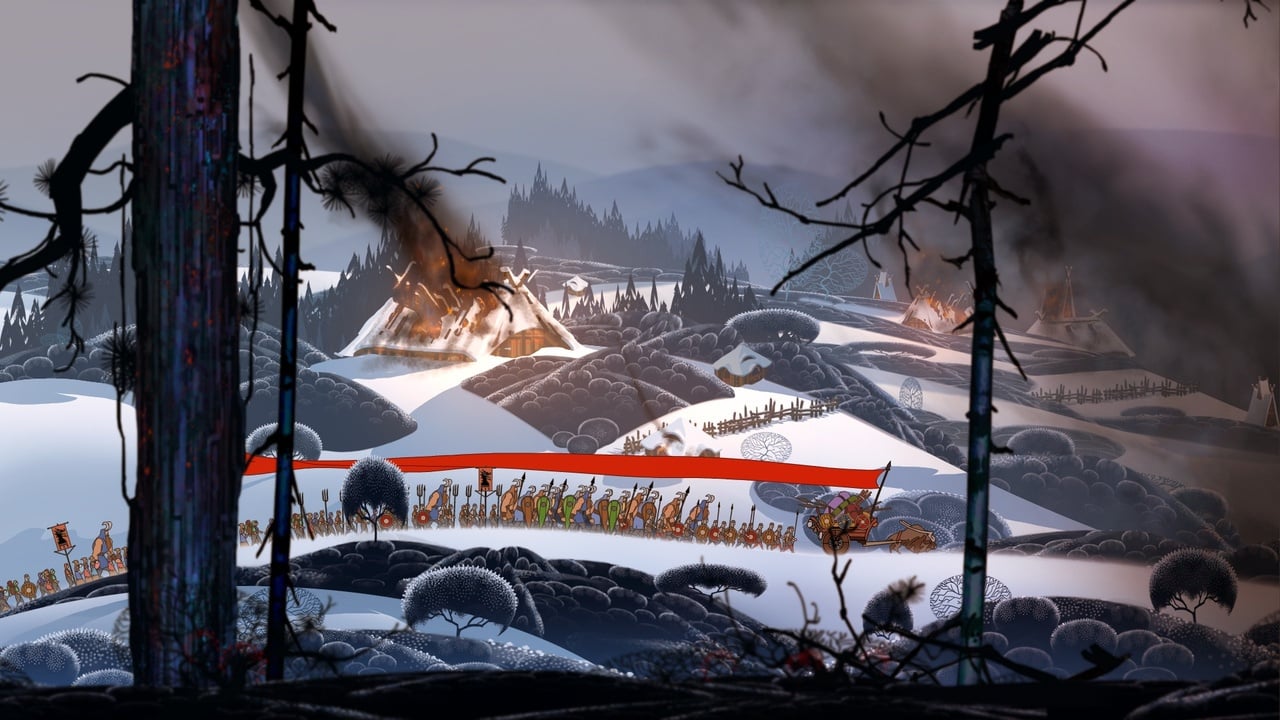 Hello, and welcome back to the weekly news recap of all the biggest news in gaming. Let's get started with the headlines and the latest results from the EU League Championship Series.
League Championship Series: Week 1 Day 1
'Assassin's Creed Liberation' HD Now Available
'Wolf Among Us' returns in February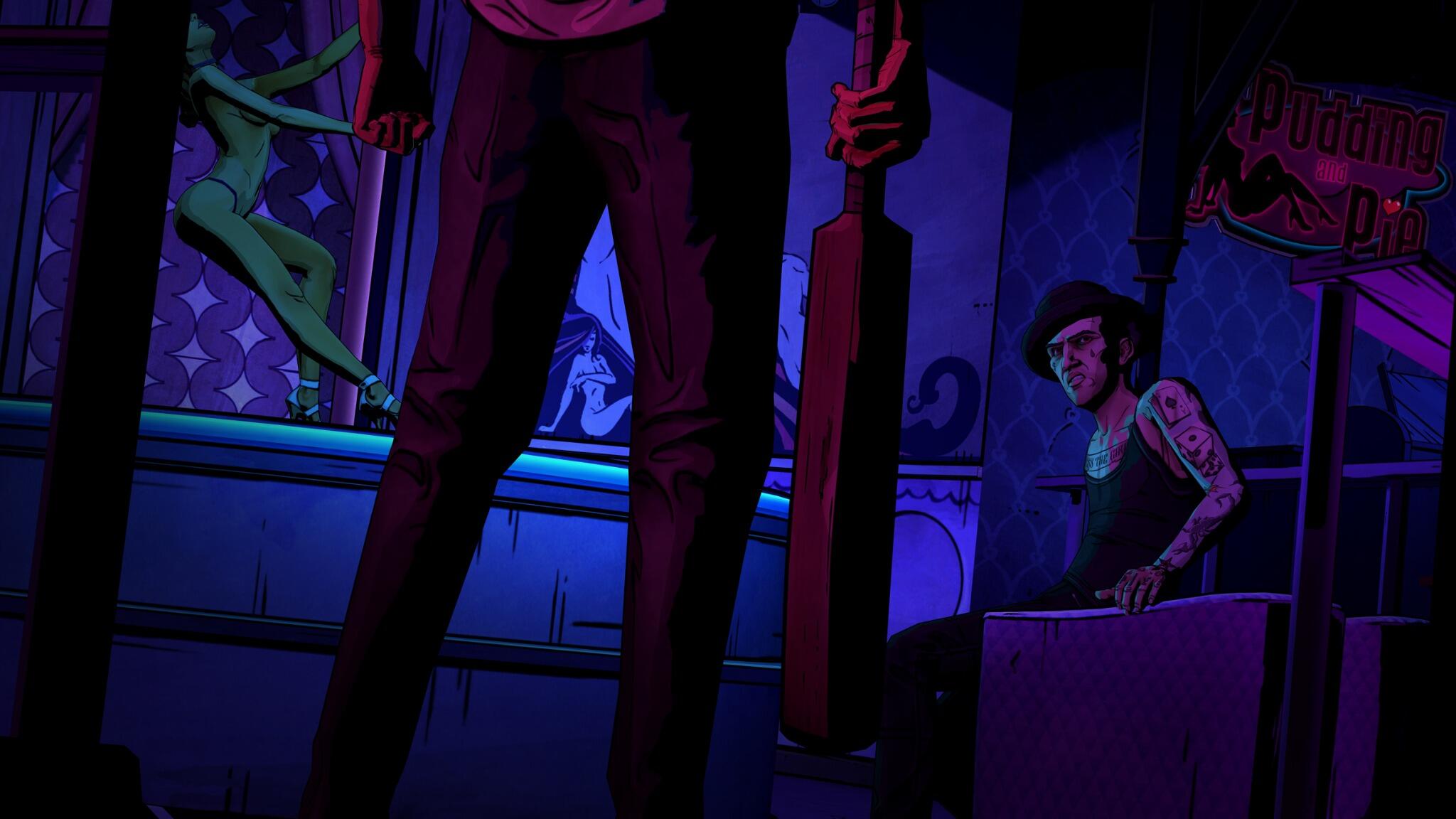 'Telltale' has been mighty busy these last few months, along with the announcements of 'Game of Thrones' and 'Tales from Borderlands' and the launch of 'The Walking Dead: Season Two', many fans have been worried about their noir-thriller series, "The Wolf Among Us". The game came out to fantastic critical acclaim 3 months ago, and fans have been very confused as to why 'Episode 2' has been taking so long. 'Telltale' finally spoke out on the matter, announcing that the second episode "Smoke and Mirrors", is coming out the first week of February.
Kevin Bruner, founder of 'Telltale Games', spoke out on the issue stating; 'We are very concerned about the long delay for this episode, but this is one of those occasions where several things conspired against us (not to mention the additional delays due to the holidays). I won't dive into the details, but it's been an unusual and specific set of circumstances and we do not anticipate it happening again as we go forward with the rest of the season.'
I, myself, am glad to get back into the land of 'Fables', but it's certainly evident from this break that 'Telltale' has too much on their plate. Let's hope the break between releases aren't this high in the future.
Maxis annouces a offline mode for SimCity
Last year saw the release of the latest games series, "Sim City", developed by Maxis. Many fans and critics alike had major problems with the always online requirement. This alone caused many fans to stop playing, but with the frequent bugs, blatant broken AI and annoyingly small city size, it was doomed to fail from the start.
Now a number of months after the launch of the game, Maxis has come out and reversed their entire design ideals by saying what they said was impossible, an offline mode is coming.
Patrick Buechner, general manager of Maxis, stated; "What's new is the Single Player Mode, which allows you to play the game Offline by yourself. And because your saved games in this mode are stored locally, you can save and load to your heart's content".
Too little too late in my opinion. After going through such intense marketing to show online was the right way to go to now entirely turn around and go against all that is ridiculous. Frankly, I doubt many people are going to care. The game is basically abandoned right now. Nobody plays it anymore. It's great that Maxis is finally taking the step to do something they should have at launch, but really its not going to make a difference.
'Incognita' gets renamed to 'Invisible, Inc'
In the the last few years, no indie developer has gotten such a impressive track record than 'Klei Entertainment'. Bringing us memorable titles such as 'Don't Starve' and 'Mark of the Ninja' ,now their upcoming tactical espionage title, 'Ingognita', has slyly shifted names to 'Invisible, Inc'. Designer, Jason Dreger, talked about the issue, stating "We have changed the name of the game to 'Invisible, Inc'. After some focus testing, 'Invisible, Inc'. was better received than the old "Incognita". Our focus of the design does not change in that it will still be a game of turn based tactical espionage". While I preferred the name 'Incognita', the game is still looking fantastic. 'Klei' has become one of my favorite developers last year, and a turn based tactical strategy game based around espionage sounds like a match made in heaven.
Designer of 'Final Fantasy Tactics' kickstarts a new game
Yasumi Matsuno, designer of 'Final Fantasy' and 'Vagrant Story', has announced a new Kickstarter project. Yasumi has teamed up with 'Playdek', a mobile games publisher, to bring us "Unsung Story". The team is looking for $600,000 for the development of the game with PC, Mac, Windows Tablets, and Linux support and with more systems the more money they get. The game will be a modern re-imagining of the RPG tactics genre as a whole, taking the best from older titles and streamlining it for newcomers. The game will be broken into episodes, each focusing on a new protagonist and will cover a 77 year war. Each characters story will play out differently around the war, which could be a very interesting story element. Classes are the normal mage, knight, warrior style,each with different abilities and traits.
Right now the project has over $300,000 pledged behind it, and with 27 days to go its looking very positive for the team. While I doubt many of the later stretch goals will be achieved (I really want Hitoshi Sakimoto to be added for the soundtrack), it's great that the game is still getting so much support.
Check out the Kickstarter page here!
Steam Controller loses Touchscreen
 When the Steam controller was originally revealed, many people were shocked and confused by the design of it. Its lack of  control sticks and a the addition of a touch screen was very odd indeed. Now we have received information that the touchscreen has actually been removed from the device entirely. The news came out of Steam Dev a few days earlier in the week, with Valve claiming more changes may come during the production of the controller. I, myself, don't really see much of a problem, but it would be interesting to see what Valve could have done with the original idea.
Steam announces SteamVR
Some more news from Valve now, in a move that  surprised no one, the money making machine Valve is working on a virtual reality software for Steam, known as SteamVR. The service works in the same way Steam big picture does, starting up allows certain screens to function in VR. If you have a VR headset already then you can try the service for yourself. Valve shall be showing a lot of games using VR at Steam Dev Day over the week. While it seems like everyone and their mother is developing a VR service, it is interesting to see how Valve is going to go about it. Valve was always very supportive of Oculus rift, but could this be the end of the mutual partnership? How is Steams VR service going to be different then Oculus Rift? Will Sony or Microsoft be joining in this Virtual arms race? Do we even care? All these answers and more will probably be revealed throughout the year.
Details drop on a new Hitman game
Fans of the Hitman series have been a little confused recently, as news of a cancellation of the latest project by IO Interactive was circling last week. In the end, Square Enix Montreal spoke out on the matter saying that the project is indeed in development. While we don't entirely know what the cancellation news was about, IO Interactive recently released a statement which attempts to calm people down and explain things. The game is indeed being worked on and is the next AAA title in the series. The game is running in the same engine as 'Hitman: Absolution', the Glacier 2 engine. The game will feature larger environment, more sandbox focused gameplay and no checkpoints. Contracts mode is also making a return, which was a fun mutli-player feature that allowed you to set up a assassination according to your choice, and challenge your friends online with it. Also, the game is taking a more realistic approach in terms of inventory space, now making Agent 47's carrying abilities a little more realistic, instead of carrying hundreds of guns. It's great to hear the series is still alive and well, and with what I am hearing, I am pretty excited.
Nintendo Reveals new Financial Projections due to Poor Sales Figures
It's no secret that 2013 wasn't the best year for Nintendo in terms of sales. In a year with a launch of a brand new console, not a whole lot was happening for it. While towards the end of the year the system built up a little steam, there were months where there was nothing coming out for it. Nintendo has revealed that they have been operating on a loss, with a 100 billion yen projected profit, to a 35 billion yen loss. This is a massive blow for the company, as they reached nowhere near their projected profit margin. Now Nintendo has to modify its sales projections drastically with the Wii U sale forecast from 9 million units to 2.8 million. Even the 3DS ,which has had an amazing year has had its sales projections slashed from 8 million to 6.6 million units. This news comes as no great shock, but it's still very distressing. While I don't believe that this is the end for Nintendo, I do believe that if they do not get their act together soon then we may have another Sega situation on our hands. The launch of the Wii U was a disaster; the marketing, lack of games and price point all pointed towards a flop of a year, and Nintendo should have seen it coming. Now that the Wii U has been releasing a number of good games, and with titles like 'Smash Bros' and 'Mario Kart' in the future, we can only hope they are enough to save them, but the lack of third party support and a proper online system really is letting them down. Let's just hope Nintendo can get through this.
The Last Of Us "Left Behind" gets a surprising release date 
Earlier in the week, a banner ad and product page began surfacing around the web for 'The Last Of Us' DLC "Left Behind". Naughty Dog confirmed these  advertisements to be true, with "Left Behind" being released on the 14th February. So if you don't already have plan on Valentines day, you could always spend it in a zombie apocalypse.
The Binding Of Isaac: Rebirth Details Revealed
News on the much anticipated 16-bit remake of 'The Binding Of Issac; Rebirth', has been scarce at best, but this week Edmund Mc Millen spoke out about the upcoming title. The game is of course going to be a new experience for consoles, with new modes, bosses, characters and even co-op. It is being released on PS4, Vita and PC. Edmund spoke out about the reason for the change of art style, claiming it was "lazy and an "eyesore". Edmund wanted a more retro look, along the lines of older SNES games. We also got a lot of information on just how much is being added to the game, the new additions revealed were 150 new items, 3 new characters, new enemies, rooms and chapters. Also, a daily run system may be added, similar to how 'Spelunky' works. Also, owners of the base game 'Binding of Issac' will receive a discount, so that's nice. I am looking forward to see what Edmund changes and reworks in Rebirth. I loved Issac yet have not played as much as I would like) and am glad to see he's getting to make the changes that he wants.
You can read the full blog post here.
Release Roundup
This week was one of the bigger weeks for releases, and it seems like we are finally back to gaming releases for 2014. Not a bad week at all, with a turn based tactics, fencing,puzzle based medical surgery and a port of a handheld Assassins Creed.
Big release of the week would be 'The Banner Saga' from Stoic. The game is a turn based tactics game, in the vain of 'Final Fantasy Tactics' and 'Tactics Ogre', with a story based around Vikings, Gods and war. From the couple of hours I have already put into the game, I can say its fantastic. The art style is gorgeous, the mechanics are solid, the soundtrack is wonderful and the story and world reel you in instantly. Expect my review shortly.
'Nidhogg' is a bizarre indie title that came out to much critical success this week, basically being an over the top fencing title. While it may look basic, the gameplay is so polished and filled with depth that the visuals don't need to add anything. With an exaggerated sense of humor and very polished gameplay mechanics, 'Nidhogg' is not one to be missed.
'Dr Luigi' is a remake of the classic puzzle game "Dr Mario", but adds new twists and turns to the game. Of course there is the obvious visual changes, such as Luigi in place of Mario, but now a new mode was added that includes a L shaped pill that changes the flow of the levels, which is a nice little touch, also there is a more relaxed gamepad gamemode and online play. 'Assassin's Creed Liberation' HD is a port of the PS Vita game. The game features the only female Templar, Aveline de Grandpré. The game is exactly what you can expect for a Assassins Creed game, but with new additions such as the Persona system, which allows Aveline to change costumes in order to stand out less ,charm guards, etc. While it's interesting to see a female Templar, the game does seem like a bit of a step back for the franchise, especially after the massive leap for Black Flag.
Nidhogg – PC – 13th January
The Banner Saga – PC – 14th January
Assassin's Creed: Liberation HD – PC/Xbox 360/PS3 – 15th January
Dr Luigi – Wii U – 15th January
Baldur's Gate 2: Enhanced Edition – Android/iPad – 16th January
Blue Eden – iPad – 16th January
Mario Party: Island Tour – 3DS – 16th January