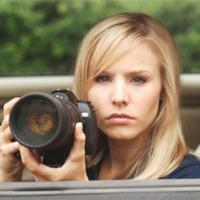 In an interview with TotalFilm, Kristen Bell, the Veronica Mars actress has spoken about the possibility of the series continuing after the movie. Earlier in the year a funding page was created to help lift the cancelled show out of limbo and back to life – it was met with huge success and fans are eagerly awaiting the movie! Bell doesn't want it to end there though and believes there is still a place for the daring detective!
I'm not Nostradamus, but I would like to see it live on in movies, like Star Trek. I know that is a crazy example to use, but it was a really popular show that did a movie every year or so and that kept the fan base. I'm not going to say we're going to start doing $50m Veronica Mars movies every year, but we don't need that. We've got a good cast and a good writer/director, so we tell the story without such a big budget. I personally would like to do sequels.
What do you think? Veronica Mars: The Wrath of Kahn-ye?
Editor-in-Chief, part-time super villain and hoarder of cats. If you can't find me writing, I'm probably in the kitchen!