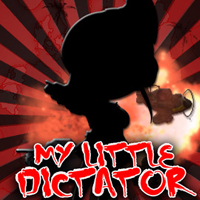 "A romantic-comedy battle visual novel set in fictional WW2 Europe. Featuring RPG battles, map systems and plenty of light-hearted fun." No you didn't just read the wrong sentence, a light-hearted game based on World War II because nothing says light hearted like genocide, crumbling economies and war! That was my initial reaction to this KickStarter that combines elements of RPGs, Strategy and Visual Novels. What? You thought it sounded weird enough before explaining how it works?! Well it doesn't end there!
"Set in an alternate universe where countries are run by teenage girls, Hitora is the dictator of Germania. Stubborn yet daring, it is her dream to conquer Europa and unite the continent under one banner. Her arch-nemesis Starin, a little girl with a height-complex, is out to stop you at all costs. Cyrano is a sly and sneaky girl, Churchill is a tired and intelligent one. Together with Starin, the three of them will form an alliance to try and take down Germania. You'll fight their underlings, Zhukov, Monty and Roi Jean along the way, and receive help from your friends, Rinni and Rommel. Play in RPG Battles and Map Conquests, whilst also trying to win the heart of the girl you desire. Watch as she slowly falls deeper and deeper in love, and unlock all her CGs. Go shopping, to the beach, on dates and into the midst of the battlefield. A romantic comedy set in a fictional version of WW2!"
This KickStarter campaign for 'My Little Dictator' is brought to you by Desert Fox who has according to the page worked under various aliases for different games. Once I got over the initial surprise/shock/horror and looked more closely at the game and it's proposed workings I couldn't help but be interested in it – yes the subject matter is a little/lot controversial and not everyone is going to want to throw this game a parade but it looks good and for a humble £5,000 target it could be something we're all playing very soon!
I'll just continue wrestling with my conscience and the idea of flirting with 'Hitora' and 'Starin'…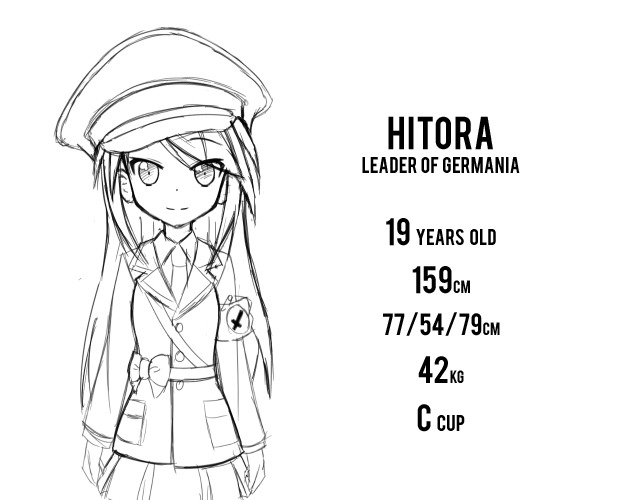 KickStarter for My Little Dictator Here!
Editor-in-Chief, part-time super villain and hoarder of cats. If you can't find me writing, I'm probably in the kitchen!