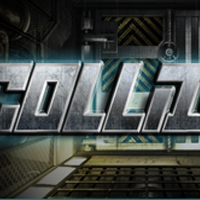 COLLIDER COMING TO IRISH CINEMAS JANUARY 2014
COLLIDER's action takes place in 2018, the year the planet has just collapsed and the human species will be wiped out due to a succession of natural disasters and the emergence a mutant race called the Unknown. In the movie, Peter, Alisha, Carlos, Fiona, Luke and Lucy must join forces to reactivate the Collider to go back in time and prevent the apocalypse. This will not be an easy journey: in less than 24 hours, the time portal will close forever…
Directed by Irish helmer Jason Butler (Republic of Telly, The Rubberbandits) and produced by Nuno Bernardo, Triona Campbell and John McDonnell, COLLIDER features actors Iain Robertson (Basic Instinct 2, Plunkett & Macleane, The Contractor, Band of Brothers) and Lucy Cudden (Pulp, Judas Ghost  Afterlife) in the lead roles. It was written by two-time EMMY nominee Nuno Bernardo ("Final Punishment" and "Beat Girl"). Shooting took place over one month in Ireland, in an old boutique hotel on the outer region of Dublin City where the Ballymore Eustace Water Treatment Works was used to recreate the CERN complex.
Collider hits Irish cinemas January 10th after it's European Festival tour!
Editor-in-Chief, part-time super villain and hoarder of cats. If you can't find me writing, I'm probably in the kitchen!