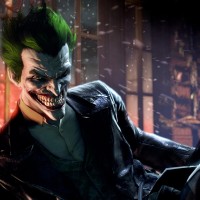 Welcome back to the weekly round-up of all the news in the gaming world this week. So where better to get this ball rolling than with some news about our favourite video game Quantum physics genius…
Ken Levine receives a Lifetime Achievement award
The man behind one of the biggest titles of the year, Bioshock Infinite, has been awarded a Lifetime Achievement award at the CVG awards. This was the first time a single person has won the award in the entire 31 year history of the CVG awards. Mr Levine has been a important developer in the industry and has worked on the famous System Shock 2 and of course the Bioshock Series.
"I've been doing this for 18 years and I don't feel like I'm sitting on some mountaintop handing out wisdom. I feel more like I'm somewhere in the middle, looking up at the peak with all these clouds around it, and as an industry we're all trying to find out exactly what video games are, where they're going to go and where they'll end up".
The Wolf among us is heading to iOS and Vita
The wonderful new point and click title from TellTale has been out on all systems for a week now and has met with very positive reviews with fans all raving about this noire fantasy adventure and now Telltale has announced that the title will be coming to the PS Vita and iOS this autumn. No information on exact price or dates is available yet but it will probably be the same price as Walking Dead on iOS and PS Vita.
Super Mario 3D World gets another new trailer
Super Mario 3D World has gotten a fancy new trailer showing off plently more new gameplay elements such as 'Mega Mushrooms', equipable 'koopa shells' and the white Tanooki suit.
Super Mario 3D World comes out November 9th in Europe
TitanFall gets release date and a fancy Collectors Edition
The highly anticipated next Gen FPS from Respawn has finally gotten a release date of March 11th for Xbox One, Xbox 360 and PC. Respawn also showed off quite the impressive Collectors Edition coming in at a whopping  $250, the collection includes; an 18-inch Atlas titan statue(complete with battery powered LED lighting), art book and a schematic poster of an Atlus.
The Wii has been discontinued in Japan and Europe
The Wii has been a massive success for Nintendo with over 100 Million consoles being sold worldwide but now Nintendo thinks its time to let the giant finally sleep. With a launch on November 19th 2006 the Wii has been one of the most succesful and iconic consoles of all time. Nintendo of Japan and Europe have begun the process of discontinuing the consoles and it won't be too long until Nintendo of America packs the little white box away.
Its been a good run for the Wii,and I enjoyed my time with it immensely.
Windows 8.1 update affecting certain PC titles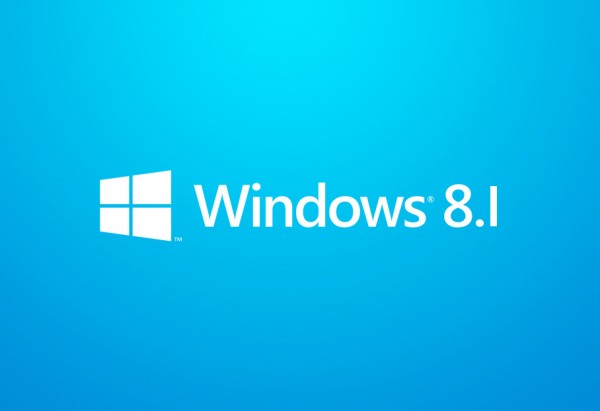 The recent update to Windows,8.1 has been causing quite a bit of a uproar amongst gamers recently with the update blamed for mouse lag and cursor-jumping in some PC titles. Titles affected so far include Deus Ex:Human Revolution, S.T.A.L.K.E.R:Call of Pripyat, Call of Duty titles and Metro 2033. This is a very serious issue for the hardware as all of these titles are large popular franchises that people play daily. As it stands, there is currently no patch available to fix these issues!
Bioshock Infinite:Burial At Sea Episode 1 release date
One of the most highly sought of games of the year Bioshock Infinite has a release date for its new story driven DLC, 'Burial at Sea'. The DLC will be available November 12th on PS3, Xbox 360 and PC. The game is the first of a two part story driven journey set in pre-fall Rapture. The story will still feature Booker and Elizebeth but not as we know them.The first part of the DLC will all played as Booker while part two will have you playing as Elizebeth.
Pokemon X/Y Lumiose City save bug now has a fix
Chances are if you are a gamer, you're playing Pokémon X/Y right now. At the launch of the titles a game breaking glitch was discovered in Lumiose City, one of the largest and most central areas in the game. The bug was a saving error that apperead when players tried to save in certain parts of the city. Now Nintendo have released a free patch which can be accessed via the eShop and will update your corrupted save file. So if you have been having trouble with this error, Nintendo's got you covered.
 The Stanley Parable sold over 100,000 copies
The Stanley Parable has only been out since last Thursday and has already reached great success critical and commercially. For an indie title selling over 100,000 copies is always a great achievement but to do it in only a few days is insane. The hype for this title has blown through the roof and I've even got it installed so I will have to see how it actually plays.
Playstation 4 controller changes!
More news about the Playtstation 4 controller has come out recently; the changes include the removal of the pressure sensitive buttons that we have come to know on the DualShock design. Sony's manager of product planning, Tomishasa Aoki spoke out on the matter to VentureBeatm:
"With the DualShock 3, we were able to get analog data, which games didn't really use. For DualShock 4, we deleted that, and now it's all digital. The mechanism inside is a little different, and the data that games get is different."
The Playstation 4 has now added Mac Support as many Mac users were wondering if they had been left out after Sony came out and said the PS4 controller works with the PC.
PS4 Watch Dogs and Assassin's Creed 4:Black Flag content will expire after Six Months
Watch Dogs and Assassin creed 4 have a lot in common both are made by Ubisoft, both are open world games, both are current and next Gen titles, both star a rough hard-edged manly main protagonist and both are multi-platform. Sony for a while now has been adding small little extras to games so people will buy theirs over the Xbox 360 and PC version, things such as extra skins(Batman) and 60 more minutes of gameplay(Assassins Creed).
Now it has come to light that this extra 60 minutes of gameplay will expire after six months so there is a possibility that this extra mission will turn into paid DLC for other systems later down the line.
Wii U Deluxe adds free games
In a bold move to ramp up sales for the holiday season, Nintendo have changed around their Wii U deluxe bundle and have replaced NintendoLand with 2 new games: New Super Mario Bros U and New Super Luigi U. This switch is quite suprising as NintendoLand is a grouping of small cute Nintendo related Mini games a perfect pack in one game. Nintendo have decided that maybe NintendoLand just isnt that exciting to that many people so they have added two big budget Mario games, one of which was a full priced launch title and the other being a standalone DLC. This is a brave move as adding such big budget games in a bundle may sound good to consumers but just how much money will they lose in this move?
The Bundle will be available on November 1st and will cost $299.99
Release round-up
This week was a fairly busy week in terms of releases with a few large titles breaking out. The biggest of these being Batman Arkham Origins for Xbox 360, PS3, Wii U and PC. Feedback from the community and critics is that it doesn't do a whole lot to change the Arkham formula and stands as the weakest game in the series.
Other games released include Deus Ex:Human Revolution Directors Cut and Enslaved:Odyssey to the west,both re mastered versions of there formal titles,both of which were very well received from critics and fans alike.
Also Phoenix Wright Ace Attorney Dual Destinies is out this week! So if you're a fan of the wonderful lawyer-sim adventures that is Phoenix Wright you will definitely want to pick this up!
We'll just have to wait and see how these games place in the charts!
Eldritch-PC-21 October
Warfare-PC-21 October
Alien Rage-PS3-23 October
Dream Chamber-iPad/Mac/PC-24 October
Just Dance Kids 2014-Wii U/Xbox 360/Wii-24th October
 Phoenix Wright Ace Attorney Dual Destinies-3DS-24th October
Batman Arkham Origins-Wii U/Xbox 360/PS3/PC-25th October
Batman Arkham Origins-Android/IPad/IPhone-25th October
Batman Arkham Origins Blackgate-Playstation Vita/3DS-25th October
Blur Overdrive-Android-25th October
Naruto Shippuden Ultimate Ninja Storm 3:Full Burst-PC-25th October
Rise of Venice-PC-25th October
Teenage Mutant Ninja Turtles-3DS/Wii/Xbox 360-25th October
Wii party U-Wii U-25th October
 Enslaved Odyssey to the West Premium Edition-PC/PS3-24th October
RockSmith 2014-PC/Xbox 360/-PS3-24th October