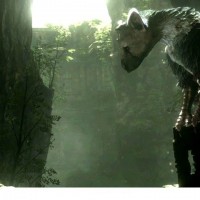 The highly anticipated title "The Last Guardian" is being reworked,and it seems likely it will be heading to PS4. In a interview with Games Industy International, Shuhei Yoshida(Sony's head of Worldwide Studios) talked about the development of the title, Fumito Ueda's involvement and the right time for re-introducing it.
"So, we're waiting for the right time to re-introduce The Last Guardian in an appropriate way. I can't… well, the game is in development, and it's well staffed, and [Ico creator Fumito] Ueda-san is here, working – even though he's not a Sony employee, he's dedicated to the product. But we're not ready to update yet."
When asked about what platforms the game will be released for, Yoshia had a interesting response:
"They're going through the re-engineering of the game, so the team size is smaller, because it's more engineering focused right now."
This is fantastic news for fans of the title, myself included. We have not seen anything of the big cat, fox,bird thing and the little boy in quite some time,and its fantastic news to hear they have not been forgotten by the developers. It's easy to draw conclusions from Yoshida's response above, we'll be seeing 'The Last Guardian' for Ps4… whether it'll be exclusively for the PS4 and not it's predecessor is another matter!
You can read the full interview here!