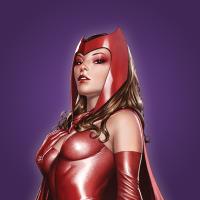 Quicksilver and Scarlet Witch cast for Avengers 2
Director Nick Fury, Samuel L Jackson, let slip some not so classified information during an interview as to which actress would be playing Magneto's daughter in the upcoming Avengers movie. Elizabeth Olsen was confirmed for the position in Mr. Jackson's interview with Wall Street Journal:
"Ms. [Elizabeth] Olsen [who will play the Scarlet Witch], but I don't know what she's doing, if she's on the inside or the outside. I haven't seen a script." 
It was also confirmed that Kick-Ass star, Aaron Johnson has been cast as QuickSilver in the new Avengers movie as well.
The cast seems to be shaping up quite nicely but will it be a glorious harmony of talents or a cacophony of lights, camera and action?