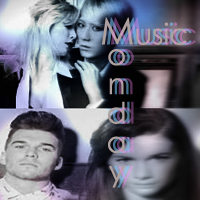 Music Monday: 28/10/2013
Okay so this Monday happens to be a Bank Holiday which means that it's probably not as unbearable as Mondays usually are BUT don't get too far ahead of yourselves. Tomorrow is still Tuesday, we've still lost an hour of sleep this week, the weather is still getting worse and Christmas is still 66 days away. Or something. 
 Now that you've all been sufficiently brought back down to Earth, here's some music to make it a little more hospitable. 
Kickstart The Season – Marge, It Takes Two to Lie; One to Lie and One to Listen
This week's Irish selection comes from Dublin's pop-punk darlings, Kickstart The Season, who will be releasing their new E.P soon and just to tease us all they've dropped the first single to be taken from it. Marge, It Takes Two to Lie; One to Lie and One to Listen is a touch darker than the upbeat pop punk the band have previously been known for but once that chorus kicks in you'll have no problem with their more mature direction. Recorded at Manor Park, the mecca for Irish pop punk, this track hits like a freight train with punchy drumming, razor sharp guitar runs, distorted bass, squealing bursts of feedback and even a mammoth half time drop, all brought together by front-woman Ciara's silky-sweet pop vocals. If this first single is anything to go by, that new E.P will be worth the wait. 
Trouble Maker – Now 
K-Pop fans lost their shit a little bit last week when teaser images started floating around on the web, seemingly teasing that new music from HyunA and Hyunseung, who debuted collectively as Trouble Maker in 2011, was imminent. The first single from their new album, Chemistry, is this classy little tune; Now. HyunA is back on top form again with her rhythmic, conversational vocal style feeling perfectly at home over that lazy hip hop beat and Hyunseung connects the dots between her femme-fatale swagger and those bluesy guitar licks with his own silky-smooth crooning. There's also a fun game you can play with this one; pause the video every time you realize you've been distracted by how good they both look. Protip: don't make any plans for the rest of the day.
BROODS – Bridges
There's relatively little in the way of public knowledge on BROODS at the moment. We know that they are Georgia and Caleb Nott, a brother-sister duo from Auckland, New Zealand but that's pretty much it which is highly unfortunate as If you dig Chvrches, and statistically speaking you probably do, then BROODS might be an act you'll want to get to know. Bridges is a breathy and breathtakingly cool slice of synth-pop that sparkles and growls in all the right places and will only serve to make their mystique all the more frustrating.