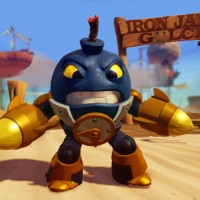 It's been a hectic week over on the Irish software charts and with some new entries, can the grip Fifa 14 has held on to the number one spot finally been taken from it? Sega, Microsoft and Skylanders are all eyeing it up but their work is cut out for them!
It has been done… for now at least! Grand Theft Auto V has seen a surge in sales the last week and it has managed to push Fifa 14 out of the number spot and down to two! Pokémon X and Y manage to hold their spots comfortably at three and four will KillZone: Mercenery joins the charts at number six! It's first week in the charts wasn't the best but Beyond: Two Souls manages to push it's way into the top ten this week cinching it's position at number eight! Two more entries, Skylanders Swap Fore and Virtua Tennis 4: World Edition join the charts in top ten positions while Saints Row IV rejoins and takes the thirteenth spot.

Is that it from Fifa 14? It's predecessor sat in the top spot for weeks last year and while the second place in the charts is noteworthy, something tells me that it's not done just yet and the number one spot is up grabs again next week!
Chart information sourced and credited to GfK Chart-Track. Permission obtained.
Editor-in-Chief, part-time super villain and hoarder of cats. If you can't find me writing, I'm probably in the kitchen!