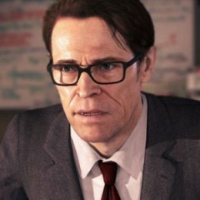 Over on the European Playstation site, a question regarding different versions of the upcoming title" Beyond: Two Souls" (check out our preview here!) was brought up and it's since gone on to become quite an interesting story.
Ross Alexander(European Product Manager) spoke about two amendments being made to the EU release of the game in keeping with a PEGI 16 rating:
"There are only two amends between the EU and US versions of the game, amounting to about 5-10 seconds of gameplay that's not been removed, just edited slightly to be in line with a PEGI 16 rating."
Alexander went on to state that these changes will not affect the game's story at all!
Quantic Dream have been trying so hard to push the boundaries of game design and story telling in the last few years,and have been trying  to write these wonderful adult stories,but of course a rating system has to mess with the original vision that a team was trying to make. Sure it is not a huge amount, thankfully they did not have to take out whole sections but it's still saddening to see any work of art be changed just to be deemed "suitable".