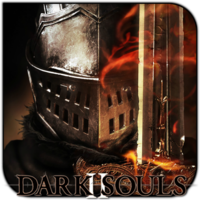 Fans of the hard as nails combat game, Dark Souls have been hankering for more and sadly the Beta for the next game in the series has been delayed. The PS3 Beta was meant to start yesterday morning but for some reason that never happened and NamcoBandai have released an official apology:
"We're currently investigating issues players are having logging into the Dark Souls II PS3 Network Test servers – We'll have an update soon."
NamcoBandai have been tweeting about the process of trying to get everything working on their official Twitter account. No information as to what actually prevented the beta from going ahead when scheduled but the company is working hard to get everything working on time.
All you Dark Souls fans out there will just have to wait a little longer before you can get into the Beta, don't worry it's alright there is plenty of time to die over and over again later.
You can keep up to date with the Beta at NamcoBandai's official twitter page!