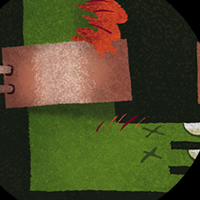 Adorable Street Fighters
While stalking, harassing, doing some research on Twitter yesterday, a link to some artwork was sent my way! Now I know yesterday I said that Skull Kid piece was going to be the cute thing for the week but I actually think it's been topped! Below is a quick gallery of some Street Fighters but they are looking more adorable than tough, as if they walked off the set of some kids cartoon (that I would totally watch!) and these three are some of the toughest fighters around!

No slides are available in this gallery
From the 'Fighter' album by Alan Barrett comes Blanka, Sagat and Dhalsim as you've never seen them before… looking cute! According to his page, the work is a 'little tribute to one of my favourite video games'. You can find more of Alan's work here or if you fancy one of these prints hanging in your bedroom / games-room click here for Alan's Society6 Store!
Editor-in-Chief, part-time super villain and hoarder of cats. If you can't find me writing, I'm probably in the kitchen!