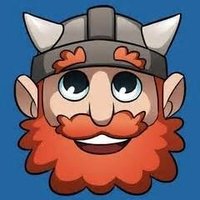 Yogscast: Who Do I Watch?
There are thousands of 'Let's Play' channels on the internet now, in fact, most of Youtube consists of game videos. Among them we see Game Grumps, PewDiePie and TobyGames, but the group that really stand out to me are the Yogscast. As well as game playthroughs, you can find interviews with game companies, some hilarious IRL videos and a lot of general fun content. Whatever kind of gamer you are, there's something for you here. Let's take a look at the 'Yogscast Family' so you can get a glimpse into what's in store if you subscribe…
Yogscast Lewis and Simon:
Perhaps the faces of the Yogscast, Lewis and Simon bring you most of the main content. A lot of their videos are humor based, so you can find playthroughs of games like 'Surgeon Simulator' and 'Don't Starve'. Among their videos, you'll find a series called 'Yoglabs'. This series showcases a lot of the best Minecraft mods that are available, showing functionality and features. Two extremely funny guys, you'll find yourself laughing at almost everything they do.
Yogscast Duncan:
Even though the Yogscast is a gaming channel, you'd be surprised how awful most of them are at actually playing games. Not Duncan. Duncan is an extremely entertaining player who's a little more serious than most of the members. He's a Minecraft whizz and talented gamer, so if you're looking for someone informative and interesting, Duncan's your guy.
Yogscast Sjin:
Sjin's channel is a mix of so many things. Firstly, his 'Let's Build' videos are among the best on Youtube. You can watch him build castles, kingdoms and currently, Erebor! Sjin takes the time to describe exactly how he builds and the different techniques he uses, and they make for a great and soothing watch (his voice is softer than a baby's bottom)! Also, he brings us a series called 'Sjindie Games' where he highlights some of the incredible indie games on the market right now like 'Monaco' and 'Rogue Legacy'. A genuinely funny and entertaining gent, Sjin's videos will just make you smile.
Yogscast Sips:
Oh my. Where do we even start. Sips is certainly one of the least serious members of the Yogscast. Currently playing 'Skyrim' with his Argonian character, Princess Leia the Lizard Wizard, Sips plays through games creating his own story as he does so. He gives his character personalities and hilarious stories which you find yourself becoming more absorbed in than the actual game itself! 'An Evening with Sips' is another brilliant series where Sips tests out various games he's never played, and if people want to see him play more, he'll continue it as a series. My personal favourite series has to be 'Storytime with Sips', where he reads us some of the many books found in Skyrim. Definitely becoming the fan favourite, Sips is one to watch.
Yogscast Hannah:
Hannah's channel is definitely one for people who are interested in serious gaming. Hannah tackles a lot of new releases, showcasing them the week they come out. An interesting gamer, Hannah gives the channel a female view on different games, while also conducting a lot of great interviews on the side. Her 'Tomb Raider' series and 'The Last of Us' series are definitely worth a watch!
Yogscast Martyn:
Martyn, or 'InTheLittleWood' is another fan favourite. An anime fan and vlogger, Martyn is brilliant at interacting with his fans and the Yogscast community. His game choices are always very interesting and different, and even includes some visual novels. A genuinely lovely guy and just a little bit adorable, Martyn's videos are quite impersonal. A great series by him is 'Have a Gander' which features one off episodes of different games, including the unofficial 'Attack on Titan' game.
Yogscast Nilesy:
Nilesy, a gamer from Scotland, is another great impersonal member. His on-going 'Team Fortress 2' series is absolutely brilliant, especially when he plays classes that his fans suggests, which often results in quick deaths on Nilesy's part! Perhaps my favourite series from Nilesy is 'Diamonds in the Rough'. This is a collaboration with Sjin where the pair play through fan-made Minecraft maps, usually quite terrible or unfinished. Another great community member, Nilesy has a voice that you could listen to for hours on end!
Yogscast Zoey:
Zoey, hyper and fun female of the Yogscast family, is a lot lighter than the other members. Another anime and cartoon fan, Zoey plays some extremely fun games like 'Scribblenauts' and 'Euro Truck Simulator'. An easy-going and generally pleasant girl, Zoey gets excited about the games she plays, and it really shows and makes for some very fun videos!
Yogscast Rythian:
Back on the serious gamer note, Rythian is definitely one. Recent series include 'Bioshock Infinite' and 'Dishonoured'. A fantastic and enthusiastic gamer, Rythian really shows his skill in his videos, definitely one for any serious gamers out there. But apart from that, his on-going Minecraft series with fellow member, Zoey, is a very good watch. Instead of just playing the game, the pair have created a saga known as 'Blackrock Chronicles', which follows the characters of Rythian and Zoey in an incredible world they have created.
Yogscast Strippin:
Strippin is the manly member of the Yogscast family. Like Rythian, Strippin is a great gamer to watch. Recent series include 'Deadpool: The Game' and 'Dark Souls'. But the REAL reason we watch Strippin is because we hope that someday he'll do some more 'Just Dance' videos. Seriously, drop what you're doing because this boy can dance, and you should watch it.
Yogscast Kim:
The newest member of the Yogscast family, Kim is an adorable noodle enthusiast. Kim's videos differ from the rest as they're most IRL vlogs and reviews. Not long after setting up her channel, I'm excited to see what else Kim is going to do!