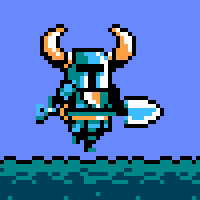 The Kickstarter game, Shovel Knight, has been gathering a lot of attention over the last few months, and it's no wonder why. The title is a mash up of wonderful hard as nails old school Nintendo games, inspired by classics like Super Metroid and Castelvania: Symphony of the Night. So what's the news? Well developers, Yacht Club Games want their Kickstarters and fans to get involved…
The games creators have a lovely list of bosses in the game, but the great news is some bosses will be picked as playable characters. Yacht Club Games has asked its fans which ones they want. Backers of the project can vote directly, but they also want their followers and fans to draw fan art, e-mail them, and make animations, anything you want to show your love of any particular Knight *cough* Polar Knight *cough*… **Editorial Cough Enchantress
For more information on these particular Knights head here: http://yachtclubgames.com/dig-the-vote/ or you can just check out more information about the game, developers and even preorder it by clicking here!
[Words, Ciaran Nolan]
Editor-in-Chief, part-time super villain and hoarder of cats. If you can't find me writing, I'm probably in the kitchen!