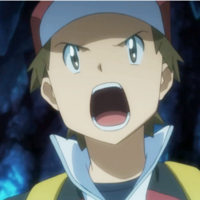 It might have all started here in Pokémon Red/Blue…
…but that's not where the story ends! Bulbasaur, Squirtle and Charmander are coming to Pokémon X and Y and with them they are bringing a new Mega Evolution!
Mega Venusaur gains a boost to its Defense and Special Defense stats and the Thick Fat ability, Mega Charizard gains a boost to its Special Attack and the Drought ability, and Mega Blastoise gains the new ability Mega Launcher, which boosts the power of pulse moves such as Water Pulse and Dark Pulse!
Editor-in-Chief, part-time super villain and hoarder of cats. If you can't find me writing, I'm probably in the kitchen!