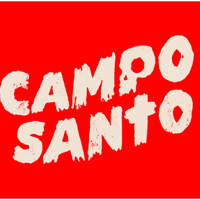 Today Sean Vanaman and Jake Rodkin (two writers who works on the critically acclaimed the Walking Dead) have announced there new studio. The group is made up of some amazing talent, such as these two fine gentlemen, Nels Anderson (Mark of the Ninja) and Olly Moss (graphic artist).
The website states that's their first title is in collaboration with Panic Inc, a software company from Portland, OR and will be available on PC, Mac and Linux.
Now this news came as a big shock to me, and it is quite possibly one of the best things I have  heard so far this year. With a writing staff of one of the best stories I've ever played (The Walking Dead) a game designer with such a merit as Mark of the Ninja (one of the best stealth titles in the last 5 years I might add) to his name and a renowned artist such as Olly Moss, this project has a incredible amount of talent involved and I can only predict good things in the future.
This is definitely a team to watch and you can be sure, everyone at the Arcade, myself included will be keeping our eyes open for what they are working!
You can visit the website here: http://www.camposantogames.com/
Learn more about it on Olly Mosses website: http://www.moss.fm/post/61681153658/over-the-last-few-years-ive-had-little-cause
[Words, Ciaran Nolan]
Editor-in-Chief, part-time super villain and hoarder of cats. If you can't find me writing, I'm probably in the kitchen!