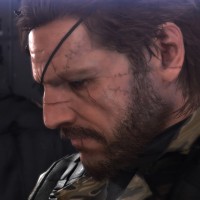 It was a move that to many lifelong fans felt like a knife in the back, spurred outrage, angry blogs, tweets and posts and while this nine minute introduction to Metal Gear Solid V: The Phantom Pain doesn't show us anything new, it does give us the opportunity to hear the new voice behind the man.
It was the news that David Hayter, the iconic voice behind the Solid Snake, was to be replaced that shook many gamers up, his replacement, actor Kiefer Sutherland left some fans reeling in bitterness. Now though, Hideo Kojima himself posted the introduction video for MGSV for the first time in English offering fans around the world to hear how much has changed.
Sutherland is voicing BigBoss/Punished Snake for this title, the game is currently in development and while many speculate that Hayter can't be just dropped from the series altogether – we'll all just have to wait and see what Kojima has up his sleeves!
Editor-in-Chief, part-time super villain and hoarder of cats. If you can't find me writing, I'm probably in the kitchen!