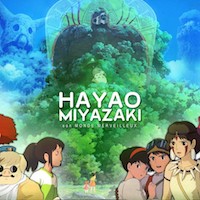 Hayao Miyazaki Retires
Hayao Miyazaki is retiring.On Sunday at the Venice Film Festival the head of the production company, Mr Koji Hoshino, announced that Hayao Miyazaki would be retiring.
"Miyazaki has decided that Kaze Tachinu will be his last film, and he will now retire."
Mr Hoshino did not say anything more on the subject, as Mr Miyazaki was not present at the film festival, other than there will be a briefing in Tokyo.
Hayao Miyazaki's  career has spanned over 50 years. The Studio Ghibli co-founder has worked on some the the studio's most beloved titles like, Ponyo, My Neighbour Totoro, Spirited Away and Princess Mononoke (his first film to use computer graphics). He is a director, animator, screenwriter, producer and all round artist.
His work has left a mark on many hearts from devout Anime fans to families just sitting down to watch a nice animated movie!