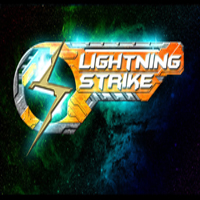 beActive partners with Lightning Strike Comics
"The deal will see beActive Books handling the digital distribution of upcoming issues of the 'Lightning Strike Presents' as well as previous issues of the anthology on platforms such as Comixology, Comics Plus, Amazon and Apple iBookStore.  beActive also confirmed it will produce motion comics short films based on the stories and characters published on the magazine."
Lightning Strike Comics was founded by Eoin McAuley back in 2011 and hasn't dropped from the Comic Book scene radar here in Ireland or the rest of the world since then! It's an independent comic label that works with independent writers and artists, injecting fresh talent into the scene and highlighting the work of these people both at home and abroad as the label's work has notably sold out in Ireland and the UK. Speaking about the new partnership, Eoin said "…Lightning Strike is really excited and enthusiastic about this new partnership. Our main goal has always been to highlight the phenomenal level of comic book talent here in Ireland. Often the trend has been that if you wanted to make it in the comic book industry that you had to take your work over to the UK or America. Now, thanks to the combined efforts of beActive and Lightning Strike, we are reversing this trend by supporting the talent here in Ireland and showcasing it to the world. A grand adventure lies ahead of us and we can't wait to see what the future holds.".
This news is phenomenal and encouraging for the entire community of artists and writers in the country! Congratulations to all involved over at Lightning Strike and beACtive, everyone at the Arcade is excited to see this develop even further!
Editor-in-Chief, part-time super villain and hoarder of cats. If you can't find me writing, I'm probably in the kitchen!