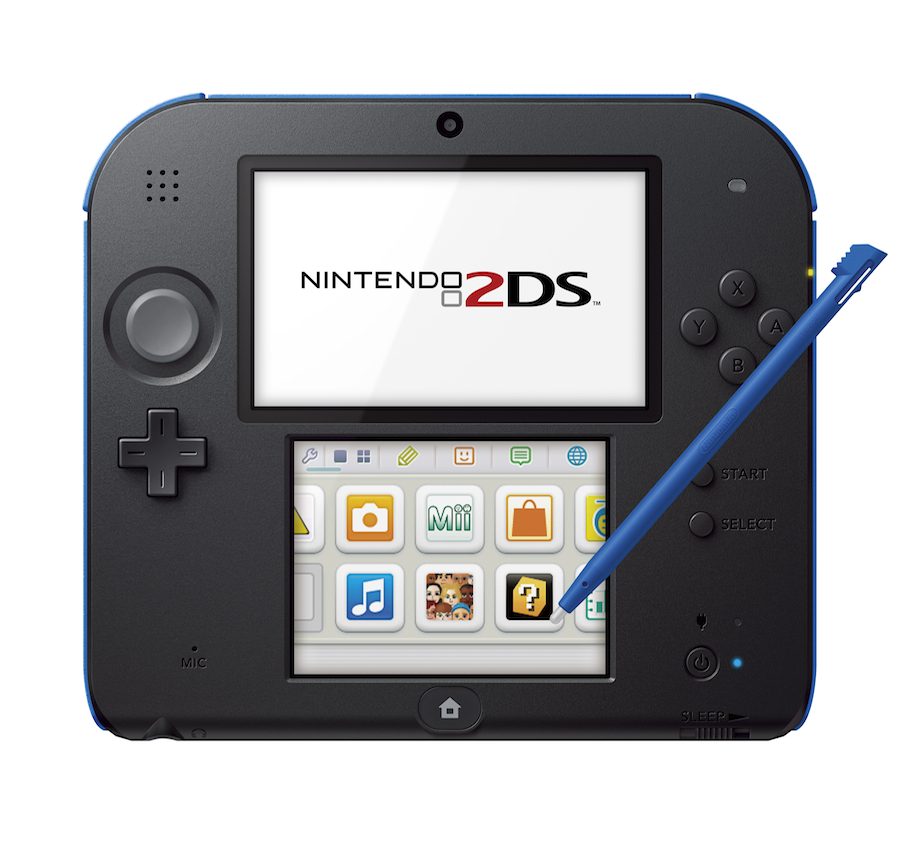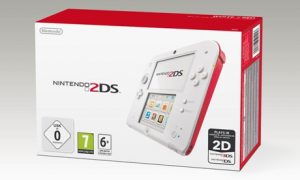 You heard me right, folks. Nintendo have indeed confirmed the release of a new console for October 2013 called Nintendo 2DS. The system is designed to play 3DS games, but without the 3D. It's a nice option to have if you don't want the 3DS system, and at a much lower price of $129.99, it's definitely a cheaper option! 
The design is similar to that of the WiiU, reminiscent of old Gameboys, and is the first DS system that doesn't have a folding mechanism. I'm not exactly sure why the console will be released, as it's just a 2D counterpart to the 3DS. I know you may say, 'Well, I don't like 3D!' That's perfectly acceptable, neither do I, but the 3DS system does have an option to turn off your 3D experience completely and play in 2D.  The 2 screens are the same size as 3DS screens; 3.5 inches on the top and 3 inches on the bottom. 
An interesting note, though: The built in cameras will be a part of this console. For those who don't know, the cameras on the 3DS take photos in stereoscopic £D, so if this machine doesn't support that feature, these photos will have to be transferred to a 3DS console in order to view them.