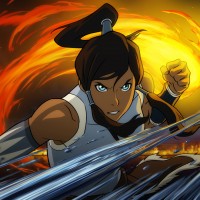 Avatar: The Fans World!
When asked about the world of 'Avatar', some folks will say how amazing the 3D was on the blue people in that movie. Fortunately, a bigger 'Avatar' community is that of  'Avatar; The Last Airbender'. The series that premiered on Nickelodeon in 2005 quickly captured a devoted audience straight away. I can honestly say that being part of this community is an incredible experience. There are so many diverse ways to show how much you love the show, too, which leads to breathtaking cosplays, incredible fan art, hand made crafts and even YouTube videos.
Cosplay: A fantastic way to show your love for a character is through cosplay. For those who don't know what cosplay is, it's pertty much another term for fancy dress, but taken to a whole new level. Cosplay encourages you to dress like your chosen character, act like your chosen character, and pretty much attempt to embody them as best you can. It's an extremely fun hobby and craft which is hailed at conventions. I've picked just a tiny few of my favourite cosplays of 'Avatar' characters to showcase here.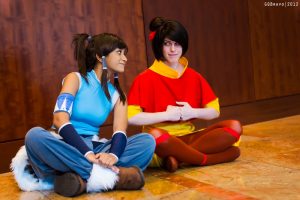 When I look at Korra cosplayers, the one thing I feel they really need to convey is her attitude. Korra has a very laid back and nonchalant personality, and when a cosplayer manages to capture that, it gives a much better feel to the cosplay, and makes it more convincing. I chose this image here as I feel it captured Korra very well.  The Korra cosplayer (http://wisecraxx.deviantart.com/) not only has an incredible costume, but shows Korra's disinterest in meditating with Tenzin's children. Focusing her attention and chi was a huge problem for Korra when she was trying to airbend, and the fact that this is done so well in a single picture really impresses me!
This next image is my personal favourite. Suki has an extremely elaborate costume, so I can't image the time it took the cosplayer (http://keito-nyan.deviantart.com/) to make it all. This image stands out in so many different ways. The posing is so dynamic, for one. It completely shows Suki's grace and way of movement, which is a very important aspect for the Kyoshi Warriors. The facepaint is completely screen accurate, and even the silk and satin materials are exactly as the costume would be in real life. Overall, this really is one of them best 'Avatar: The Last Airbender' costumes I've ever seen.
Fan Art and Crafts: Another great way to express your love for the show is to create your own images and crafts based on the show.
This can range from fan art to original characters, puppets to decorated shoes! There are so many way to show your creative talent while showing you're a fan. I've picked out a few of my favourites to show here!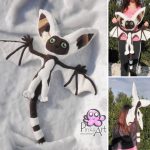 Momo plushie! This has to be one of the coolest and cutest things I've found on the internet. Made by http://pinkuart.deviantart.com/ , this plush is lifesize and adorable. It's such a high quality plush, so you can imagine the work the crafter put into it. She's developed her own unique pattern for the toy, and is now selling the plushies to Avatar fans around the globe. Also, if lemurs aren't your thing, she also makes fire ferrets!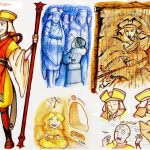 Avatar YiLin. I love this design. Made by http://isaia.deviantart.com/, YiLin is her own original character designed for the world of Avatar. Born in the Eastern Air Temple, she loves to fly and goof around. The character comes with a complete backstory (which is very interesting I might add) and was made for an art contest on deviantART. Contests like this encourage fans to get more involved with the world of Avatar and bring out their own ideas and characters to be part of such a diverse and interesting world!
Bending: Last but not least, fans have played around with special effects, silk fans, poi and so many more tools to recreate bending techniques.  the work and effort that goes in really shows the fans dedication. All in all, the Avatar community is an extremely friendly and interesting one, and I suggest to anyone who hasn't watched the show to give it a chance, because you really won't look back.
Watch The Legend of Korra Sundays at 9am only on Nickelodeon. Visit nick.co.uk/legendofkorra