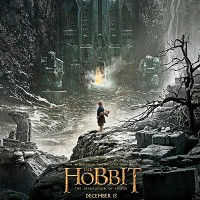 Preview: The Desolation of Smaug
Dragons and dwarves and elves oh my! The new Hobbit movie, The Desolation of Smaug seems to have it all. Hopping on the back of the Lord of the Rings Franchise, The Desolation of Smaug continues where we left off in the Hobbit with our young Bilbo and his troupe of dwarves venturing on.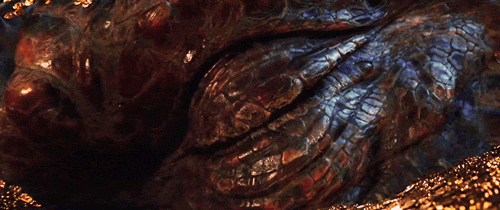 There are even a few extras put into the mix with the introduction of Tauriel, a figure created to bring in the women folk apparently…the jury is still out on that one to be honest.
Something that Hobbit fans have been waiting to see has been the introduction of Smaug and we finally see a glimpse of the main antagonist. Sadly though it is just an introduction as we get only brief a glance of the dragon with it's long menacing neck and red glowing eyes.
While we don't see too much of Bilbo, who is mainly hiding away for most of his scenes in this trailer, we do get a lot of elves though, not least of which the return of Legolas and the Mirkwood elves. What this trailer does hint at though are the various subplots  embedded in the main plot. Mirkwood elves are involved in helping the dwarves defeat the orcs while Gandalf and Radagast explore the castle which holds the Necromancer.
Overall the film looks like an action-packed one. With only a glance of Smaug and the luring trap laid by the necromancer this movie looks to continue the success of the Hobbit. With a release date set for December the 13th I'll be eagerly awaiting the arrival of "The Hobbit; The Desolation of Smaug". But what do you think about the trailer? Are you happy with the extra additions to the LOTR parade? Let us know below!