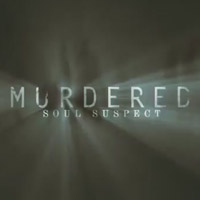 MURDERED: SOUL SUSPECT sees players take the role of Ronan O'Connor, a detective with a checkered past, whose life is brought to an untimely end by a brutal and relentless killer. Unable to move on and stuck in the limbo world of Dusk, he won't find peace until he can bring his killer to justice from the afterlife.
So let me get this right…
Murder [x]
Supernatural powers [x]
Puzzles [x]
Demons [x]
I'm putting this on my list of must plays! I've always wanted to solve my own murder!
Unable to communicate with the detectives on his case, Ronan must read the minds of the living, influencing their thoughts and actions. As part of his investigation, he must interrogate the ghosts of Salem's past citizens to piece together the puzzle, while battling demonic spirits to save his soul and uncover the shocking truth about who is responsible for his death.
Expect to be kept posted about this as soon as more information arises!
Editor-in-Chief, part-time super villain and hoarder of cats. If you can't find me writing, I'm probably in the kitchen!