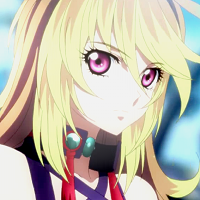 Ok technically it's the 18th but who is counting! The 'Tales Of' series is one of the most iconic RPG series out there ranking near the top alongside Final Fantasy. In a market that is saturated with magick, monsters and mystical worlds, Namco Bandai's series has not only carved itself out something original it has done so successfully with each game!
So with the forthcoming release of 'Tales of Xillia' in North America and Europe, campaigns are in full swing to RPG lovers excited and what better way to do that then with a lightning quick video skimming the timeline of the games…
'Tales of Xillia' follows Jude Mathis or Milla Maxwell as they attempt to uncover the mystery behind the world's depleting Mana and put a stop to it before  Rezie Maxia and it's people follow victim to a sinister plot. Tales of Xillia is set for a European release on August 9th and we are (well I am!) itching to get my hands on it!
*UPDATE*
We've gotten our paws on some gameplay footage! Check them out below!
Editor-in-Chief, part-time super villain and hoarder of cats. If you can't find me writing, I'm probably in the kitchen!