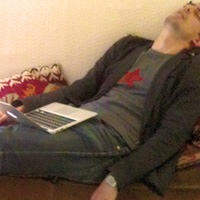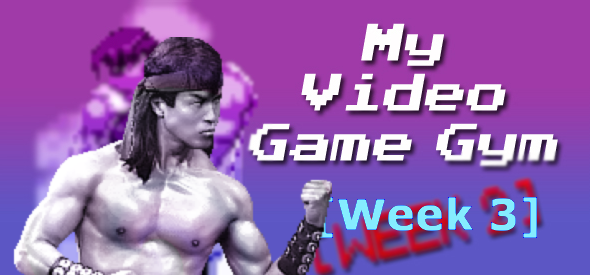 Can video games become a healthy part of my lifestyle or is this just a cash cow being milked by companies? There is only one way to find out, so this gamer turns guinea pig in 'My Video Game Gym'.
The idea: Lose weight and get fit
The plan: Use video games
Current stats:
Height: 5ft 5′
Starting Weight: 90.8kg / 14 stone 3lbs
Fitness Level: 5/10
Week 2

Current Weight: 88.4kg / 13 stone 13lbs
Fitness Level: 5/10
Week 3
Current Weight: I'll get the kg later / 13 stone 11lbs
Fitness Level: 5/10
Tools: Zombie, Run! 5K Training – a running app by Six to Start /  Dance Central 2 by Harmonix Music Systems for Xbox Kinect
The basics for Dance Central series can be found in one of our older reviews here but I'm throwing myself into Dance Central 2 and using the Fitness option!
Zombie, Run! is a mission based tracking app that puts you into the position of a crash survivor seeking refuge in a nearby town, on their Facebook page, the game is described as "An ultra-immersive running game and audio adventure for the iPhone, iPod Touch, Android, and Windows Phone 7". I had seen some friends sharing their runs and stats using the app so I figured this could be the way to finally motivate myself! I'm ridiculously competitive and the chance to outrun Zombies has always been something I've thought I could do – now a full review of the App will follow once I've done more than one go on it but for now let's shuffle onto the stats and my first wheezy day on the streets racing (crawling) away from Zombies!
 Rather than a new article each day I will update this one and then next week my progress will start in Week 2 and a new article! Wish me luck and feel free to take the piss!
Monday
Dance Central 2
Cardio Groove Workout 12 minutes 21 seconds
Weights (not a game but a fun challenge)
20 minutes
Well clearly my weekend plans and lack of real exercise over those few days has shown but I'm happy I still manage to drop another two pounds! It's pushed me to work a little harder this week to make up for it!
Tuesday
Working late in the office didn't get a chance to do anything other than fall asleep at my desk
Wednesday
Zombies, Run!
33 minutes 6.51km
So if it wasn't obvious that I hadn't been running in a few days it certainly was  during this run! I felt like I was running on the knees of 86 year old Nun! Halfway through my run my headphones broke and it pushed me to complete the run on time with the app so I didnt have to bored! Job done! Chuffed!
Weekend

Friday saw me working well after I was supposed to finish and I didnt get home until after 6pm. Zero energy to do anything but go to bed!
Saturday and I was determined to complete the third week of training with Zombie's Run! 7km in 43 minutes… exhausted but chuffed!

Editor-in-Chief, part-time super villain and hoarder of cats. If you can't find me writing, I'm probably in the kitchen!