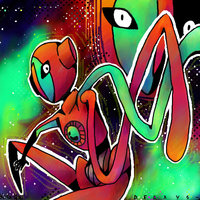 "Deoxys, an ominous Pokémon with Forme-changing abilities, has long captivated fans with its mind-blowing Psychic-type powers and interstellar origins. Little is known of its mysterious past, but Pokémon professors determined that Deoxys was originally a virus of alien origin. As it plummeted through the atmosphere on a wayward meteorite, the virus passed through a laser beam and mutated to become the first Deoxys."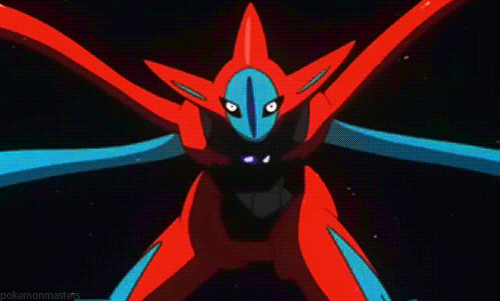 The Pokémon Company International has announced that the fan-favourite Mythical Pokémon Deoxys will make a rare appearance next month for players of both the Pokémon video games and Pokémon Trading Card Game (TCG). Beginning May 8, players of the Pokémon Black 2 and Pokémon White 2 video games can add Deoxys to their Pokémon party through a special character distribution via the Nintendo® Wi-Fi Connection service. Pokémon TCG fans can also celebrate the return of this imposing Psychic-type Pokémon as a powerful Deoxys-EX card in the new Pokémon TCG: Black & White — Plasma Freeze expansion, coming to retail stores nationwide the same day.
To get your hands on Deoxys you better save May 8th in your PokéDiary…
"To participate in the Deoxys character distribution event beginning May 8 via Nintendo® Wi-Fi Connection service, players will need:
Wireless broadband Internet access
A Nintendo DS™, Nintendo DSi™, Nintendo DSi XL™, or Nintendo 3DS™ system
A copy of the Pokémon Black 2 or Pokémon White 2 game
No more than 11 Wonder Cards in their possession"
Editor-in-Chief, part-time super villain and hoarder of cats. If you can't find me writing, I'm probably in the kitchen!