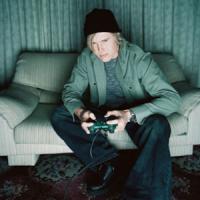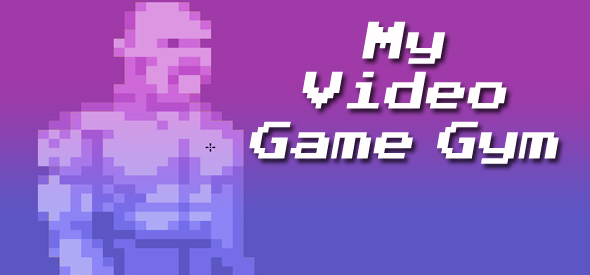 Can video games become a healthy part of my lifestyle or is this just a cash cow being milked by companies? There is only one way to find out, so this gamer turns guinea pig in 'My Video Game Gym'.
The idea: Lose weight and get fit
The plan: Use video games
Current stats:
Height: 5ft 5′
Starting Weight: 90kg
Fitness Level: 5/10
As embarrassing as it sounds this is me right now! I have been a dieter since my late teens, going between underweight to overweight, active to sheer laziness, I'm a boredom eater, binge drinker and putting it bluntly lazy! My free time (which there is very little of lately) is spent playing games, watching TV, Movies or reading comics and books and because of the Arcade I've the ideal excuse – it's for my research!
Recently a lot of my friends have taken up running, throwing themselves onto dirt tracks, treadmills and city streets but my motivation was nowhere to be found until seeing a recent picture of myself at a family event!
I have to do something because this is a slippery slope and so the usual steps have been taken – I've dumped the fizzy drinks, sworn off chocolate and everything delicious and promised to control my portions!
How could I really shift the weight when exercise was something I had an aversion to? Well with hundreds of new games out there dedicated to getting gamers off their butts then surely I could do something?  Well this is my journey to a fitter not as fat version of myself!
Tools: Zombie, Run! 5K Training – a running app by Six to Start /  Dance Central 2 by Harmonix Music Systems for Xbox Kinect
The basics for Dance Central series can be found in one of our older reviews here but I'm throwing myself into Dance Central 2 and using the Fitness option!
Zombie, Run! is a mission based tracking app that puts you into the position of a crash survivor seeking refuge in a nearby town, on their Facebook page, the game is described as "An ultra-immersive running game and audio adventure for the iPhone, iPod Touch, Android, and Windows Phone 7". I had seen some friends sharing their runs and stats using the app so I figured this could be the way to finally motivate myself! I'm ridiculously competitive and the chance to outrun Zombies has always been something I've thought I could do – now a full review of the App will follow once I've done more than one go on it but for now let's shuffle onto the stats and my first wheezy day on the streets racing (crawling) away from Zombies!
Rather than a new article each day I will update this one and then next week my progress will start in Week 2 and a new article! Wish me luck and feel free to take the piss!
Monday
Zombie, Run!
5.38km  / 27 minutes

Dance Central 2
Cardio Groove Workout 12 minutes 21 seconds
Weights (not a game but a fun challenge)
20 minutes
Absolutely exhausted, Zombie Run! was a fantastic experience and really pushed myself as I got immersed into the story – also inspired me to do this bloody article! Home after my run and decided to keep it going after a 5minute and badly needed rest I threw on Dance Central 2 and flopped my way through movements that resembled my performance after one too many drinks in a club desperately and pathetically trying to woo the object of my drunken desire – realised too late neighbours could see my messy frame shaking and wobbling! Note to self close the curtains nex time!
First day thoughts … video games are awesome… exercise is shit but less shit when you are playing games at the same time!
Tuesday
Dance Central 2
Sweatin' Workout 24 minutes
Weights (not a game but a fun challenge)
15 minutes
Really wish I had stretched properly the day before! Everything aches! My aches bloody ache!  Not up for running but increased the workout with Dance Central 2 (curtains closed!). Will go running on Wednesday and ignore the weights!

Wednesday
Dance Central 2
Sweatin' Workout 24 minutes
Zomies, Run!
Week 1 Workout 1 – 4.37km 24mins
So apparently this isn't an overnight thing! Oh well no sweat this is just walking  and running… did she just say freeform?! UPHILL?!

Editor-in-Chief, part-time super villain and hoarder of cats. If you can't find me writing, I'm probably in the kitchen!