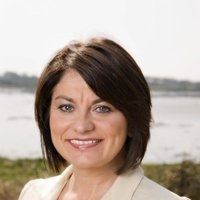 First it was Consoles!
Senator Fidelma Healy Eames really just doesn't want to let go of this whole digital thing! Now that she's just about up to speed on the dangers computer users who Facebook and frape, it seems this wasn't her first dip into the techno pool!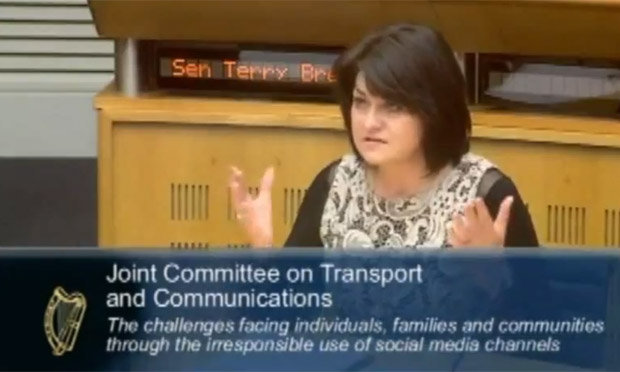 BreakingNews.ie dredged up something from our new favourite member of the Irish Senate's past. A few years ago it turned out Fidelma wasn't happy that people could die from video games after hearing (possibly through the grapevine) about a young man in the UK died from deep vein thrombosis due to a marathon gaming session, she wanted to ensure that it couldn't happen here! How you ask?With a data chip that would force consoles to shut down after two hours! Two hours? I've barely explored the opening level/scene/world at that stage!
"It is only now that research on the addictive nature of these gaming consoles is beginning to emerge. What we need is quick action; and I believe it is not unreasonable to demand some class of a microchip to be installed that shuts the game down after two hours, and that it cannot be restarted for another period of time."
Her concern though didn't stop at the physical health of gamers but how these sessions can leave us as emotionally stunted troglodytes huddled in a sweaty dark corner coiling from natural light…
"Apart from the health point of view, thousands of our children, teens and even young married men are spending endless hours on these machines. Just ask parents how difficult it is. Prolonged periods of usage is negatively impacting on education outcomes as well as emotional and mental health."
"This call is not about one death, which is reason enough in itself. Its about the impact the gaming industry without reasonable controls can have on young people's minds and the quality of their lives."
Not to fear though because Fidelma had a very sound plan…
"I will be writing to the National Consumer Agency asking them to communicate with manufacturers to see what steps they will take to ensure responsible, healthy usage. "
Well just when she thought she couldn't shove her foot in it anymore, Fidelma's past catches up to her! If you missed her Senate rant you can check it out here and be sure to check out this fantastic parody from Panti:
Editor-in-Chief, part-time super villain and hoarder of cats. If you can't find me writing, I'm probably in the kitchen!