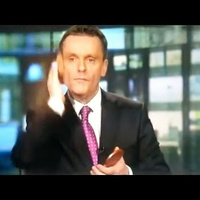 It's Friday and we all deserve a chuckle and in the comments below this video, from fogal awooga:
"There was a time, a time before Sky. When the local anchorman reigned supreme. When people believed everything they heard on TV. This was an age when only men were allowed to read the news. And in Ireland, one anchorman was more man then the rest. His name was Aengus MacGrianna. He was like a god walking amongst mere mortals. He had a voice that could make a wolverine purr and suits so fine they made Joe Dolan look like a hobo. In other words, Aengus MacGrianna was the balls"
Editor-in-Chief, part-time super villain and hoarder of cats. If you can't find me writing, I'm probably in the kitchen!