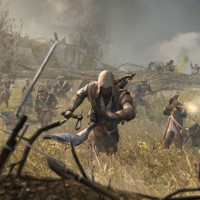 Diehard fans listen up! Ubisoft have confirmed the release of a huge collection featuring nothing but Assassin's Creed! Set for release at the end of this month, you will definitely be forking out a few pennies for this pretty trove of all things Creed related!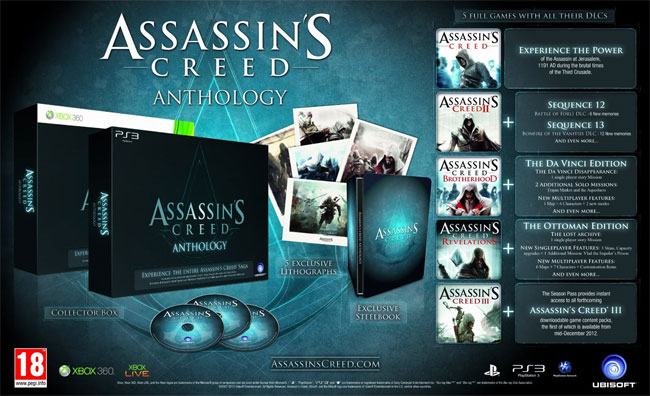 The Anthology features the following:
Assassin's Creed.
Assassin's Creed 2, plus Sequence 12: Battle of Forlì DLC and Sequence 13: Bonfire of the Vanities DLC.
Assassin's Creed Brotherhood – The Da Vinci Edition, includes The Da Vinci Disappearance single-player add-on, 2 additional missions: Trajan Market and the Aqueducts, new multiplayer features: 1 Map + 6 Characters + 2 new modes.
Assassin's Creed Revelations – The Ottoman Edition, includes The Lost Archive single-player add-on, 3 Skins, Capacity upgrades and additional mission: Vlad the Impaler's Prison, plus new multiplayer features: 6 Maps + 7 Characters + Customisation Items
Assassin's Creed 3, plus a Season Pass for all forthcoming DLC, the first of which is available from mid-December 2012.
So if you've been a good gamer this year then you know what to ask old Santa for and if you've been a bad gamer then at least you acquired the skills to assassinate the good gamer and steal his presents!* The Assassin's Creed Anthology is due for release on November 30th for both the Xbox 360 and the PlayStation 3 and will retail at around the €150 mark (retailing in the UK for £119.99).
Editor-in-Chief, part-time super villain and hoarder of cats. If you can't find me writing, I'm probably in the kitchen!