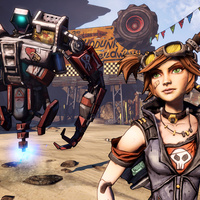 Good news everyone, The much anticipated Mechromancer character is being released today earlier than its originally scheduled October 16th release date, a nice surprise for us Borderlands 2 players.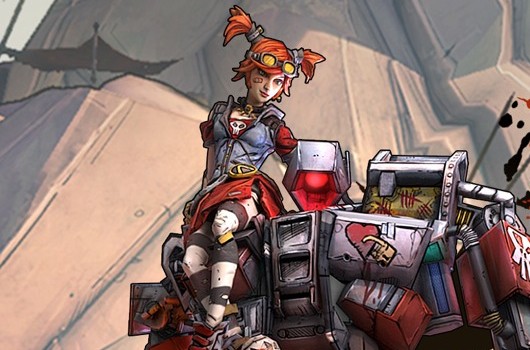 The Mechromancer DLC will see players taking control of Gaige, a Vault Hunter who is protected by her faithful robot bodyguard, Deathtrap. Deathtrap sounds like he's going to be quite the hot commodity in co-op play, as you can upgrade Gaige's skill tree to regenerate yours and your teammates' shields. He's also quite nifty on the battlefield, too, which you'd kinda expect from a robot called Deathtrap.
You can check out The Mechomancers skill tree now over on the Gearbox website here.
The DLC is free to those who have the premiere club add-on included with all Pre-orders and new copies of the game, and for those who aren't as lucky to have it,  it's  €10.00/800 Microsoft Points on all platforms (PC, PS3 and Xbox 360),  As of writing it has yet to be released but is expected to appear later in the day once our American friends wake up.
Check out our review of Borderlands 2 here to see what we thought of this fine loot & shoot extravaganza: Borderlands 2 review