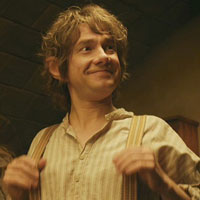 Third Hobbit Movie Named
Since the news broke that the Hobbit movies were going to be split into three, the question on everyone's lips has been; what will the third one be called!? 
Well wonder no longer dear gamers and geeks! Wonder no longer because we have the name right here!
The running order for the Hobbit movies will be as follows:
The Hobbit: An Unexpected Journey this December.
The Hobbit: The Desolation Of Smaug on December 2013.
The Hobbit: There And Back Again in July 2014.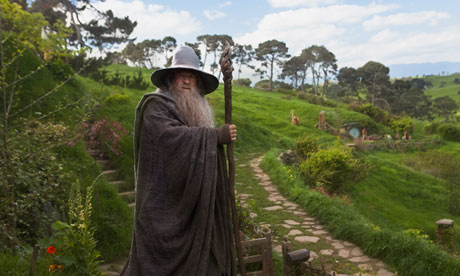 So looks like we only have to wait six months instead of a whole year between part two and three, and the reason?According to people behind these decisions it's because you wanted it, or so Dan Fellman Warner Bros. president of domestic distribution told the Hollywood Reporter: 
"We wanted to have a shorter gap between the second and third films. Opening in July affords us not only the perfect summer tent pole, but fans will have less time to wait for the finale of this epic adventure."
For anyone who hasn't read 'The Hobbit' you might not know it but it's actually not as long as the 'Fellowship of the Ring' and in terms of theme and mood, it's very different too. How Peter Jackson and co. will manage to stretch this out over three 'Epic' movies is still a mystery but cinema fans may just attend for the 48fps visuals!
Excited? Bored? Miffed? We're undecided!