The Sims: It's a Hard Knock Pixel Life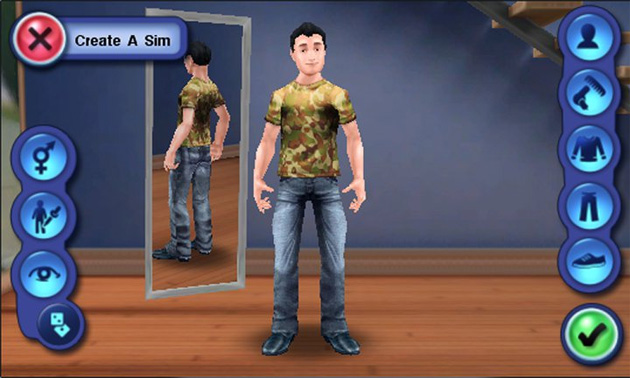 Have you ever taken a ladder out of a pool? Trapped someone in a room with no windows or doors? Or fallen in love, got married and had kids all in one afternoon? Then you are either very reckless (and we should be friends!) or you have played the highly addictive game "The Sims".
What started off as a city building simulation has evolved into a global phenomenon and has amassed a huge following of avid "Simmers". It has grown from a simple PC game to a complex multi platform game ranging from Mac, Playstation, smart-phone and even Facebook.  So if you want to know everything there is to know about the The Sims, then this is the place to be, we are going to look at everything from the game itself, the culture and  the people who play it.
The Game
The game concept is simple and highly effective.
You are God!
You can create a family and wreak havoc on their lives, you can create a whole town or, like me, conjure a fantastic story and spend weeks designing and decorating your house and Sims to fit the story and then spend 2 days playing it out. Your options are limitless. With 14 current expansion packs the game is changing constantly and allows even more lifelike game play. With the Generations expansion allowing for more life events such as Prom and the Pets expansion will let you have a wider range of pets than ever before. Experiencing life to it's fullest has never been easier.
Unlike previous versions, your Sim can now have traits so you can make a snobby vain lunatic who loves animals and is a vegetarian or a bookworm who is a whizz at computers and loves being alone. Their traits will affect the way they feel about the world and their moodlets. A moodlet is something that will either increase or decrease your sims happiness and there are hundreds ranging from first kiss, being on fire to seeing a ghost.
If fantasy is more your thing then you won't be disappointed. Aliens have always been prominent in the Sims. Want to be abducted, all you have to do is watch the stars via a telescope and hopefully it won't be long before you are seeing little green men. Vampires have been a big feature early on in the game but the newest expansion, only released last week, has brought a world of new surreal options to our fingertips. The Supernatural expansion now allows players to play as a fairy, werewolf, witch, wizard and zombies while they roam the streets.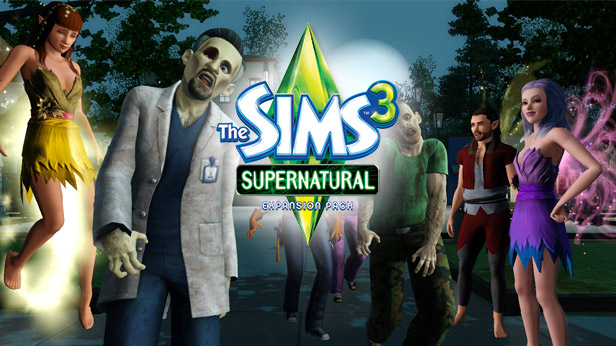 A word of warning to all those who have never played before but plan too: never ever leave your game in play with your free will set to high! I did it once and my sim husband ended up making out with my sim best-friend and a fight ensued and my husband left me. Negative moodlets all round.
So whether you want to recreate your life or escape into fantasy, The Sims is as unlimited as your imagination.
The History
Before we look at the history of the Sims, we should look at how the Sims has made history. Since 2009, 10 million copies have been sold making it one of the best selling computer games of all time. In second is its predecessor Sims 2 and in third, The original Sims.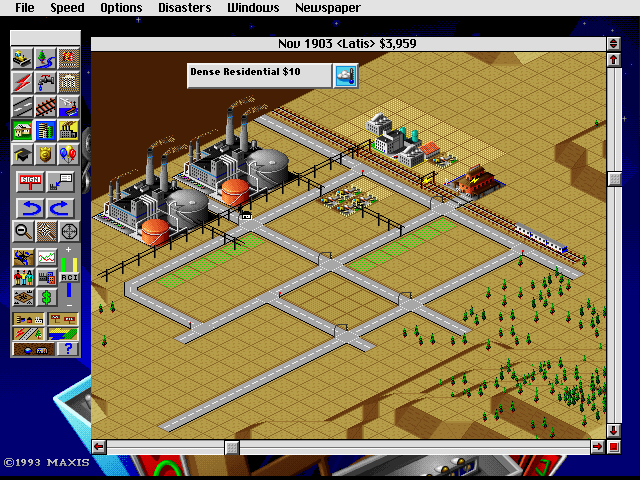 This ground breaking game started life as a city designing SimCity created by Will Wright in 1989. SimCity has won countless awards and critical acclaim worldwide. It's still as popular as ever with a new version scheduled for release next year. 
SimCity could never achieve the commercial success of it's spin off the Sims. The original game focused on Sims living in household just outside SimCity. It had 7 expansions and in 2002 became the best selling game of all time before it's sequels took the title. It took the world by storm and suddenly people everywhere were trapping their Sims in pools.
The Sims 2 was released in 2000. It's set 25 years after the original Sims. It replaced it's forefather as the best selling game of all time and broke all the records. The Sims 2 open ended game concept remains the same but the developments made in this game were huge. Everything was now in 3D rather then just the Sims, there was new interactions and aspiration and wishes were introduced.The create-a-sim now allowed to change various aspects such as their eyes and ears instead of just picking a face. The building mode was more complex allowing you to build bigger and better houses. Story lines were more prominent with families like the Goths still intertwined in the game. The game had 17 expansion packs in total with 8 being expansion packs and 9 being stuff packs. The Sims 2 allowed you to go to university and created seasons in the game that hadn't been seen before. It was a totally new experience.
That leads up to current version, The Sims 3. It has built upon the foundation that the previous games have laid down and has surpassed them. It currently has 14 expansion packs with another due for release in November. The main focus of the Sims 3 was focusing on interactions outside of the home, in buildings, other countries and sims houses. The expansions added a lot to developing personal traits and career options. Sims were more realistic then ever before and custom content has been hugely available so your every fashion need in met as well as designing your dream home.
The Culture
The Sims is set in a world of it's own. They have their own language and their own currency. the language Simlish is the only language you will hear in this game regardless of where you are playing. Honestly it all sounds like nonsense and that's because it is. When bands like the Black Eyed Peas recorded their songs for the Sims they basically made it up, but there are some words that have meaning and reoccur in the game. Hooba Noobie believe it or not is what's up. Now as God, you will need to understand what your sim is trying to tell you and without studying the Simlish dictionary the best way to do that is watch the speech bubbles and you can figure it out from there.
You will also not be spending dollars or euros, you will have Simoleons. These can be very hard to come by and very easily spent. But there is a way around everything in this game. There are many cheats available that can give you a "motherlode" of money or ensure you will never need to eat or pee again.
Part of any culture is the celeb culture. You can earn a celeb status and get plenty of perks by doing so. Free stuff and adoring fans await but scandal and paparazzi are everywhere. New options are now available for those Sims musically inclined. Your Sim can now tour in a fellow Simmers game and vice versa.
The Lifestyle and the Future
Being a Simmer is a lifelong commitment and an expensive one at times. I have spent €300+ on the base game and it's expansions. That is not including maybe another €200 on custom items from the SimStore. What do I have to play all this on, a €550 laptop to ensure a glitch free game and it still is a little slow.  The game is not perfect though. With such a complex game glitches and bugs often occur especially after a patch. Thankfully, a fix is often found among the Simmer community within a couple of days. 
Since 2010, Maxis have been developing the Sims 4 ( must hold back girlish squeals). This game is promised to be the flagship in everything the company can do. With developments in gaming over the 3 yeas the graphics are promised to be stunning. Even more exciting is the rumour of an open world. Right now you are free to travel in your own town and then go on vacation but this is set to change. One of the apparent features will be that the game will now be online. Certain aspects of the game are already online, you can update your Facebook as you play but from the sounds of it, it's going to be much much bigger. Friends will log in and you can play along making it more like an MMORPG.
When will it be released? I would kill to know but judging from past releases it will be due around 2014. I will certainly be waiting in anticipation.
Glitchy? Buggy? Expensive? Why do I tolerate such things, well it ain't always easy being a God and what would life be, real or otherwise, without its trials and tribulations.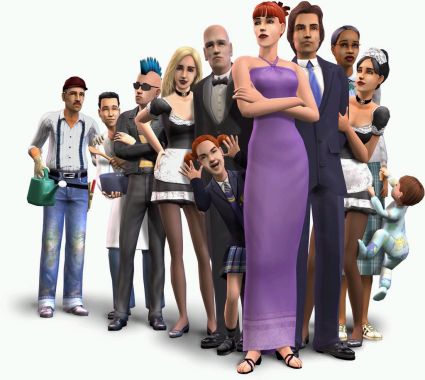 Editor-in-Chief, part-time super villain and hoarder of cats. If you can't find me writing, I'm probably in the kitchen!