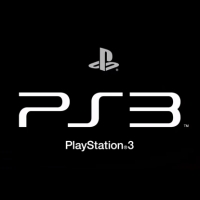 Sony has announced a redesign of their PS3 console, this one will be slimmer. It will come in three flavours 12GB, 250GB and 500GB.
For some reason the 250GB version wont be coming to Europe. The 500GB will be bundled with FIFA 13 and released in just under two weeks September 28th for just €300.
The 12GB is being solicited as the "wallet friendly" version coming in the the "wallet friendly" price of €230 on October 12th. The 12GB model will have the option to install a and extra 2.5 SATA HDD for some extra space.
The new design will 20% smaller and 25% lighter than the previous PS3 Slim.
Bundle details for other territories include:
North America: The 250GB PS3 will be available September 25th for $250, or $270 as part of a limited edition Uncharted 3 bundle including a  voucher for $30 worth of bonus digital content for Dust 514. The 500GB PS3 will launch in the States on October 30th for $300.
Japan: The new PS3 will hit Japan on October 4th, with the 250GB console priced at 25,000 yen and the 500GB model at 30,000 yen.
Australia: Get your AU PS3 Slimmer on September 27, with the 12GB version costing $300 and the 500GB one $400.
Here are the guys over at IGN unboxing it: