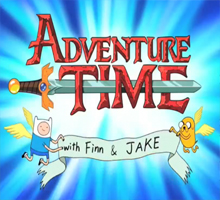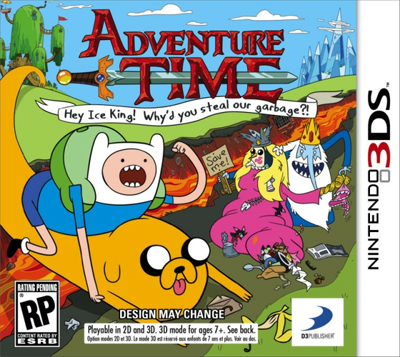 Title: Adventure Time: Hey Ice King, why'd you steal our garbage?
Genre: Action-Adventure
Platform: Nintendo DS / 3DS
Developer: WayForward Technologies
Publisher: D3Publisher
Retail Price: TBC
Release Date: Autumn 2012
For those who have not heard the good news, the greatest cartoon ever is finally getting a video game adaptation. This has actually been a long time coming considering the shows heavy video game themes, either way as overdue as this is, its wonderful news!
Theres just one problem though…This is a Cartoon Network Game.
Games based off of Cartoon Network franchises have a history of being rather poor games, I'd rather not divulge into the amount of Ben 10, Powerpuff Girls, Ed, Edd and Eddy etc. games I have played, but I can safely say they ranged from average to terrible.
Average to terrible will not do for Adventure Time. Good will not do for Adventure Time.
Adventure Time needs to be Wonderful. It needs to be MATHMATICAL!
Thankfully it will be, and heres why; the game is being developed by a little known but much loved developer called WayForward Technologies. WayForwards most notable games are for handheld systems and they have a very impressive list of titles under their belt. Unfortunately not many people have played a WayForward title, they are made with a certain attention to detail and respect for the medium that is hard to match these days, and with Adventure Time under their wing. We have a lot to look forward to.
Here is a short list of some notable titles WayForward have released over the years:
Sabrina: The Animated Series Zapped/Spooked (Gameboy Colour)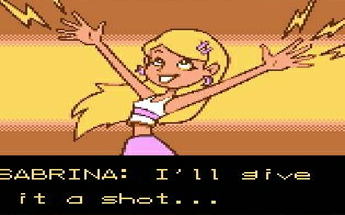 Yes believe it or not… Somebody made a good game out of Sabrina the Teenage Witch and not just that, but its the Animated Series.
Zapped and its sequel Spooked are fun little adventure platformers which stood out on the Gameboy Colour for being incredibly solid titles that stay true to the source material and had some nice graphics and music to boot. Not bad for a teenage witch and her talking cat.
Shantae: Risky's Revenge (DSi-Ware/iOS)
The sequel to what some people called the best game on the Gameboy Colour, Shantae: Risky's Revenge is a criminally under appreciated game that is easily one of the best titles on Nintendo's downloadable service and one of the best games on the DS in general. Amazing Sprite graphics, great music, lovable characters, interesting story and perfect controls. It has everything a great 2D game needs and is easily one of the finest Platformers of this generation. A must play for everybody that loves video games.
Mighty Switch Force (Nintendo 3DS)
Time for something a little more recent. Mighty Switch Force is WayForwards first 3DS game and its a downloadable title with a gimmick revolving around you moving platforms in and out of the distance to help create puzzling platforming predicaments in which you have to capture escape convicts in as fast a time as possible. Short levels and unique gameplay help make this an addictive little puzzle platformer perfect for people on the go.
I highly recommend you check out any of those games or any other of WayForwards excellent back catalogue.
This developers talent and love for games mixed with a brand new story from Adventure Time creator Pendleton Ward should help create one of the best licensed games of our time as well as one of the 3DS's best titles period. Clearly I have high hopes but only time will tell, we should get some gameplay footage at this years E3 expo in June so until then we can only speculate how algebraic this game will be, but given all the things this game has going for it we have every reason to be excited.
Here's the official description of the game: "Jake couldn't care less about half-eaten bananas, crumpled up burrito wrappers, and old chicken diapers – but when they find out the Ice King is using their stolen goods to construct a Garbage Princess, the heroes embark on a fantastical adventure to teach him a lesson! Journey through the Land of Ooo in an offbeat adventure and discover perilous dungeons and unimaginable treasures, while playing as Finn and Jake in a unique action-adventure experience."
Roll on Autumn!
[Words by Sean Halpin]
Editor-in-Chief, part-time super villain and hoarder of cats. If you can't find me writing, I'm probably in the kitchen!