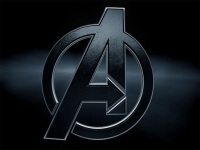 The Japanese trailer for the Avengers has been released, apart from the Japanese voice over it features some new footage of action scenes and some dialogue.
My favourite part is the heli-carrier rising out of the water, seeing Gywneth Paltrow back was not. I know where I will be on 27th of April (hint: It wont be celebrating World Graphic Design Day)
They have also released the Japanese version of the Movie poster, it features the team in there civilian outfits in the foreground with the team in their Avengers Uniform in the background.