We work hard!
We play hard!
 It's about time the Arcade organised a meetup between our readers and staff, for us to get to know you guys and for you to see just how cool we really are! Last year we ran a promotional event to help spread the word about ArcadeCon and it was a huge success and this year we've decided to build on that day out, making it BIGGER and BETTER than ever!
With that in mind we've organised a whole day of activities, with some stuff still in the works however we can guarantee you that it will be one of the cheapest days out of your lives, with only one event requiring you to pay a small entry fee. So if you fancy winning prizes, tournaments, cosplay, free arcade games, snacks and drinks you better mark APRIL 28th in your diary!
The day is being split into three events because we really want to try and cater to everyone:
Cosplay Conquest – St. Stephen's Green 12:00 – 15:00
Do you have a knack for solving puzzles? Are you in the mood to gather clues in a race against time? You and your friends can team up to battle it out against others in a quest to prove your worth and win some prizes. Teams will be given a puzzle sheet with locations and riddles that lead to clues hidden all over Dublin city centre before racing to the finish at Century City Arcade. The team with the most points will be crowned the winners, points are awarded as follows:
2 points for every team member in cosplay / 10 bonus points if the whole team are cosplaying from the same series
5 points for every clue/item collected / 10 bonus points if all clues are collected
10 points for solving the final puzzle
Time points will be awarded based on the time you hand in your clues / 10 Bonus Points to the 1st team to finish
Teams must arrive at Century City Arcade on Parnell Street between 14:45 – 15:00 – Teams cannot hand in their packs before the time and no pack will be accepted after 15:00.
€2 per person / Maximum 5 players per team
Only registered team members will win a prize! 
You can register on the day between 12:00 – 13:00 or alternatively you can register your team before April 28th by emailing Declan on: convention@the-arcade.ie
Please include your team name, the names of your team members and ages! Under 16's will require consent from a parent or guardian to participate.

ArcadeMania 15:00 – 17:00
What do you get when you combine DDR tournaments with free arcade games, snacks and drinks? One of the best events ever! Once again the Arcade and ArcadeCon are challenging you to a DDR fight to death where only one dancer can win – do you have what it takes to beat last years champion Nikki Smith?
On top of all that the amazing people over at Century City will be switching some other games to free play and there will be drinks and food (while stocks last).

(We don't like to brag but we're just as good as this guy!)
We are also looking for the best DDR couple and will be challenging you and a friend to get the highest score in the game!
After all that commotion we will be handing out the prizes for Cosplay Conquest, the DDR Tournaments as well as prizes for Best Cosplay!
 
Dinner & Movie 17:00 Onwards
 We're still working on this area but we're hoping to reserve an area and organise a special meal deal with a nearby restaurant which will then be followed by viewing of 'Avengers Assemble' that evening and we'll arranging a discount on tickets too! As soon as this event is confirmed (we have to wait until closer to April 28th) we will update this page with more information! Doesn't it just romantic though?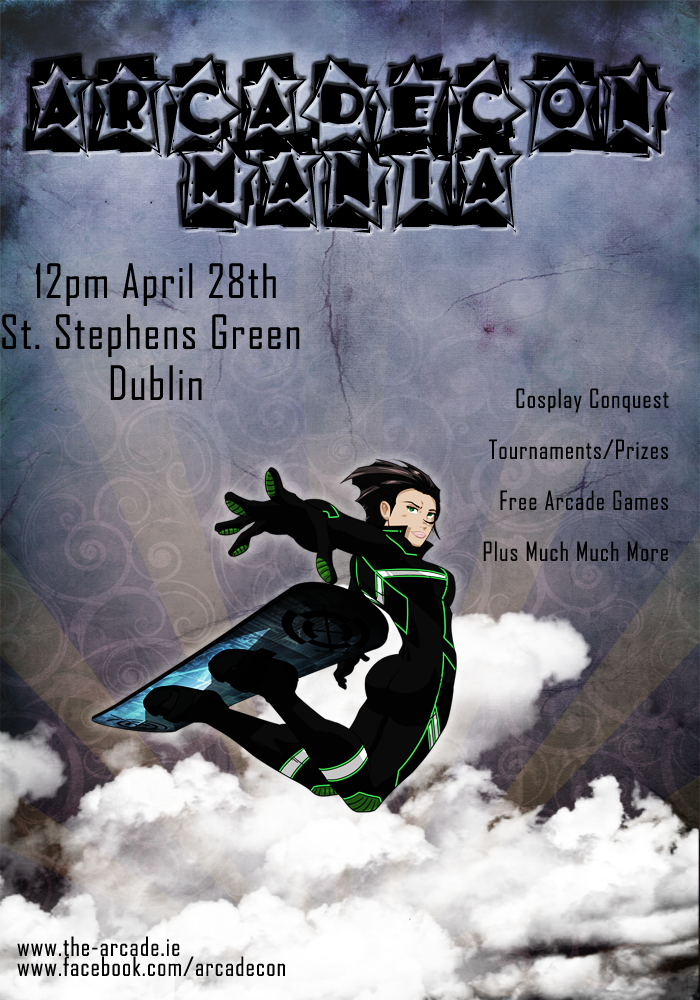 Editor-in-Chief, part-time super villain and hoarder of cats. If you can't find me writing, I'm probably in the kitchen!