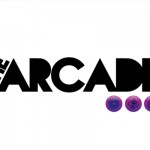 What are they? You know what we're talking about…right? Those things that are dead but aren't actually dead DEAD. They eat people and smell bad and hang out together in groups (No not Emos!). Why doesn't anyone ever say the Z word?
We'll we've found short film online that looks at the question above that dares to ask why no one ever calls the hordes of Undead by the Z word? Could it be something like the 'He who shall not be named' situation from Harry Potter? 
By Simon Mulholland.
Editor-in-Chief, part-time super villain and hoarder of cats. If you can't find me writing, I'm probably in the kitchen!