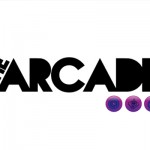 It's been a busy week for the @rcade and Eden but eventually finding time in their hectic schedules, we get a chance to meet one half of Ireland's funkiest and most dynamic duo, Eden. Mark is to say the least an interesting character, a seasoned performer and a downright charming individual but with little time to spare Mark kicks off our little chat…
Who are Eden?
Eden are two eejits that have written and produced one album and eight singles which were released in Europe for the last ten years. Ian Henderson is eejit one, he's the synth master, produces the tracks, extremely organised and a lover of all things synth once it carries a melody. I am the other eejit, I am the singer, the harmonist, the imaginative one and I couldn't organise a thing. We are pretty good, but I would say that.
Can you tell us about the history behind Eden?
Well we were introduced as Ian was looking for a singer and I was looking for a band. Back in 1998 we got together and wrote 8 songs in one week and we realised we clicked very well. We were signed to Warner where we were known as 'In Utopia' and then Polder where they decided we could be the new Corrs with two Jims which was never gonna work and now an Independent label called Major Records…
Is there any special meaning why the name Eden was chosen for the group?
It was a play on Adam and Steve as Ian is straight and I am gay so we called ourselves Eden. I always hated the name until I saw our new logo and now I like it. And the Germans could pronounce it.
Could you describe your sound, in less than five words?
Eighties, melodic, meaningful, catchy and awesome
If you were to compare your stuff to another band/group/singer who would it be?
Definitely Pet shop boys, Erasure, OMD, Depeche Mode, A-ha, Metallica…maybe not Metallica…
Can you tell us a little about your impending single release, 'If I was a Pet Shop Boy'?
The single is out on I Tunes on the 26th June! Our first single to be released here since 1998 so it's exciting. The song is not actually about the Pet Shop Boys it is about fame and the importance of it in people these days. The lyrics are very droll but the production is a tongue and cheek nod to The Pets, it's obviously the most like their music. But the rest of the album is very us – fun… yet deep.
What are the plans for Eden's future? When can we see you play live?
We are performing on Glitz (Break for the border) on the 22nd June, Spirit store in Dundalk on the 18th of May, we will have press and TV coming up but most importantly our launch is on July 1st in the Button Factory, Temple Bar which will be fun. We will be show casing the album with a few choice covers and we will have the Edenettes, our backing singers-Tia, Sarah and Isabelle. They're great craic.
If you were trapped in an Arcade for all eternity what one game would you play to pass the time?
Hold on (calls Ian) Call of Duty. Ian is the computerised nerd of the two of us. You would be hard pushed getting me to change the settings on Facebook let alone computer games. Singstar looks taxing to me!
The @rcade is willing to overlook Mark's lack of video game knowledge if only so he can keep making music. With upcoming gigs and the launch of their single, Eden are going to be really busy over the next few months but we are positive that it's all going to pay off for the lads. If you want to check out their sound then please visit http://www.myspace.com/edenofficial and be sure to check back here on the @rcade for an update on Eden's rise to fame.