Home » Event, Games, News
Sony Event – As it Happens!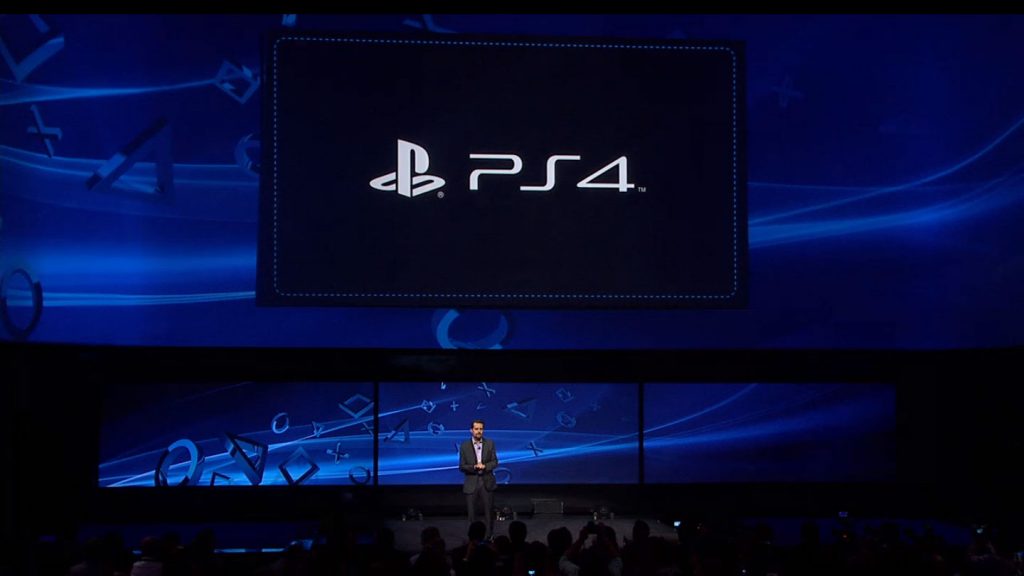 Well, it's the PS4 alright.
Supercharged PC architecture. X86 CPU. Enhanced PC CPU. 8GB Unified Memory. Local Storage. The bridge between console and PC get's smaller again.
Dualshock 4 design is, surprisingly, close to rumors. Headphone jack, touchpad, enhanced wireless technology and a share button.
System memory is GDDR 5. The GPU power looks pretty startling. Lots more available to developers.
First game trailer, the Mark Cerny-involved Knack, looks beautiful and fun. Definitely checking that out!
A suspend/resume feature for games. FINALLY. The ability to download games in the background while playing other games, and being able to play games as you download them. Very convenient. Sharing any screenshot and gameplay from any game. Active live-streams via the new PSN as well. A full Playstation 4 social network will allow integration with other Sony platforms. Personalized homepage and newsfeed sounds promising, but a little big brother-esque.
Gaikai technology allows for fastest gaming network in the world. Friends learn immediately when you start up a new game. Ability to jump in straight away to a download title.
Share button allows immediate livestream-ing to your friends. Friends can be in a different game and interact with your game. Can even take over the game from their console to help you. Friends can leave special items to help you.
Full integration with the Playstation Vita. You can remote play a PS4 title on the Playstation Vita, while someone plays another game on the same console. Playstation 4 will be a server for clients.
Cloud storage will hopefully allow for ALL Playstation titles to be played on PS4. Services will be revealed in waves.
Finally, some actual games. Guerrilla studios is first, with the new Killzone, Killzone: Shadow Fall. Looks absolutely stunning. Gameplay looks very fluid.
Evolution Studios is next, with Driveclub. A team-based racing game 9 years in the making. Ability to set challenges via tablets. Sounds interesting in a social aspect. Immense graphical detail looks beautiful, could be a car geeks dream. Definitely the most detailed racing game I've ever seen. The seamless jumping between challenges looks very fun.
Sucker Punch provide the third title. Infamous: Second Sons. Looks grittier than ever. I'm very interested.
 The makers of Braid announce their new small studio and a new title, The Witness. An open world title with short transition times between areas. No filler. Puzzle-centric with 25 hours of gameplay. Trailer looks immensely interesting and immersive.
Quantic Dream reveals their new engine for graphics. Detail is comparable to CGI. Power looks incredible, characters will have a new depth physically.
Media Molecule reveal the first mention of the Playstation Move. A multimedia art tool, with the ability to make 3D sculptures using the Playstation Move controller. Possibilities include full musical band projects as well. Demonstration was pretty cool, showing severl projects can be brougth together.
Capcom take the stage now. It's not a new Street Fighter. Code name: Panta Rhei, is a new engine for the Playstation 4. Deep Down is a working title demonstrating the title. Graphics look suitably awesome, game looks interesting too. Nod towards a new Street Fighter related project at the end, they couldn't resist it seems!
Square Enix now. It's the tech demo from before Christmas. Looks amazing, but underwhelming it's not a new announcement. Then the announcement of an announcement of a Final Fantasy related game at E3. We'll see how that goes.
Ubisoft's turn. More info on Watch Dogs, an already interesting looking title. The seamless-ness of the gameplay is truly startling.
Blizzard is now crashing the party, with the announcement of a new deal with Sony. Diablo 3 will be available on the Playstation 3 AND 4. New local multiplayer options for the game. PAX East will be the full announcement. Could be a very cool project.
Headline act, Activision. Bungie have joined the dark side to bring Destiny to the PS4. THIS is surprising. This game looks incredible.
And that's it. Event over. Personally, I think the PS4 looks amazing, and it looks like Sony are capitalizing on past failures and really pushing forward! Check back here tomorrow for a proper review and reflection on this absolute explosion of information. For now, sleep. Thanks for tuning in with us! Game on friends!!