Home » Featured, TV & Film
The Doctor and Them Part II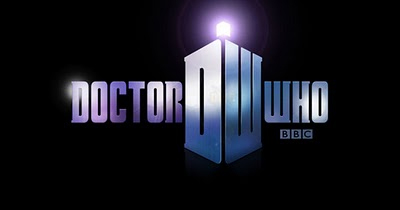 In the final part of 'The Doctor and Them', the other half of the Who relationship, Ryan, talks about his first experiences with he doctor and how the show and the legend have impacted on his life!
If you missed the first half of the article, where Naomi discusses how the Doctor brought them together you can find it just by clicking here.
The Doctor and Him
It was a little while after Christmas when I was twelve, I think. Still full of all that delight that comes with that time of the year when I sat down to watch TV. BBC One came on, and the first thing I saw was a blue phone box falling through the air, crashing against buildings and then hitting the ground. A man in a leather jacket stumbled out of it, said "Merry Christmas!" to someone named Jackie, and then fainted. This, and the rather cool title sequence that followed it, was enough to get me interested in this show, Doctor Who. I'd heard some things about it but I'd never watched it myself, so I figured, "why not?"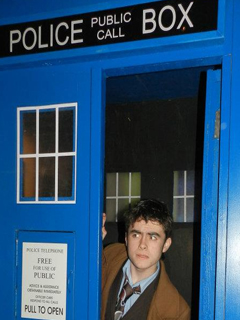 Years later, I've watched every episode of the revived series at least three times, I've seen as much of the classic series as I can get my hands on. I've watched through eleven brilliant faces of the universe's most brilliant hero, and the countless people who get drawn into his adventures. I've seen alien empires, planets destroyed, cataclysmic wars. I've laughed, I've been frightened, I've cried, I've been inspired. It's led to so many brilliant experiences, led to meeting so many brilliant people. It's not an exaggeration to say that it's had the most effect on my life out of anything I've ever been a fan of.
 And above all, I've believed in him. I've believed in the Doctor, just like every other fan who ever falls in love with the show does. And that's quite a fandom.
 I suppose by its very nature the Doctor Who fandom is one of the most divided ones you can find around. The Whoniverse is one of the largest universes in all of sci-fi, practically prevalent in pop culture, from that wonderful iconic blue police box that is the TARDIS to the distinct form of the dreaded Daleks.A dedicated Doctor Who fan (and, to be honest, there are very few who aren't very dedicated) will know a lot about that universe. There are eleven different faces of the main character, there are countless companions and supporting characters to be fans of, there are truly immense numbers of enemies and aliens, almost 50 years of backstory, almost 800 episodes, different showrunners, different writers, different composers, two spin-off series, and indeed, two very different main series.
There is a lot to take in, and there is a large part of the fandom who will nitpick and decry certain aspects of the show practically at random. The kind of people who will say "X is the worst Doctor ever!" or "Writer X has no talent!" or "Showrunner X is ruining the show forever!!!" (For the record to answer those questions, subbing in the most common X values, Matt Smith is far from the worst Doctor ever, Russell T. Davies is extremely good at writing if a little less polished on his endings from time to time, and Steven Moffat is an absolute genius).
 But we're not here to talk about those people, because there's no reason to. Every fandom has its dark side, and quite frankly, the (unfortunately large) contingent of people who dislike parts of the canon for no adequate reason aren't even worth talking about.
Seeing as my part of this article is the male perspective and the companions will be covered in the other side, I think I'll have to look at the man himself.
The Doctor, as a character, is arguably one of if not the most complex, fleshed out, masterfully-crafted character in all of fiction. A bold claim, but he's had literally generations of writers working together to help him along the way.  For nearly 50 years in real life and more than 1100 years in the universe, this wonderful, bizarre, incomprehensible, amazing being has been swanning around the galaxy seeing sights and battling evil, saving lives and generally being brilliant. Fans of the show have watched him grow over the time we've spent with him, and we've seen drastic changes. From old, cranky gentleman to impossibly-mad bowtie-wearing youth, from minor annoyance and troublemaker to universally-feared legendary force of nature from beyond the stars, from unwilling puppet of the Time Lords to the last surviving member of their race, the Doctor has changed dramatically since we first met him in that junkyard all those years ago.
Pages: 1 2